Roadmap out of lockdown - business changes
Published 22 February 2021
With the announcement of the roadmap out of lockdown Jan Hytch answers some questions about what that means for Arnolds Keys. 
How important is it for you to be back facing your clients face to face?
We are very much looking forward to being able to see our client face-to-face once again, when it is safe to do so.  Although we have made huge strides over the past year in adapting our business, and we are well geared-up to meeting clients' needs online, there really is no substitute for face-to-face human contact, particularly in a sales environment.  There is a sociability in doing business, the personal touch is still important – and clients tell us that they like being able to meet this way.
That said, it's unlikely we will be reverting completely back to how it was before.  For example, the pandemic has meant that we have developed things like virtual house viewings far beyond where they were 12 months ago.  The post-pandemic world is likely to be a blend of using such technologies and doing business face-to-face.
How important for you is it to get your staff back in the office - are they keen to be back?
Once it is safe to do so, we are eager to bring staff back into the office, and there is an appetite amongst our colleagues to return.  Tools like Teams and Zoom are good for maintaining existing networks, but not so good for building new working relationships, and the informal contact inherent in an open plan office can't be replicated online.  We need to bear in mind, as well, that not everybody's home situation makes working from home ideal, whether it's trying to work from a spare bedroom while children are home from school, or something as simple as a couple living in a one bedroom flat both trying to work from home on opposite sides of the kitchen table.
It's likely that there will be a lengthy transition period, during which we as an employer will need to be sympathetic to the genuine concerns of staff members who have been told constantly over the past few months that to stay safe they need to work from home.  And it's unlikely that everyone will revert to working 100 per cent in the office in the long term; for many, an element of home working may still be a desirable and efficient way of doing things.
What, if any, policy changes or additions would you like to see on this road map? (Reduction to social distancing from 2m to 1m, household mixing, etc)?
As ever, we will be guided by the science on this, and will continue to err on the side of caution, to ensure the safety of both our clients and our colleagues.  It is not for us to suggest policy changes – that needs to be decided by those with a proper understanding of the science.
What additional social distancing measures will you be implementing in your offices?
We have already implemented changes in our offices to accommodate social distancing, following the first lockdown.  We are well geared up to a phased return with continued social distancing, and we envisage that these measures will be in place for some time even as lockdown itself starts to be eased.
Share this story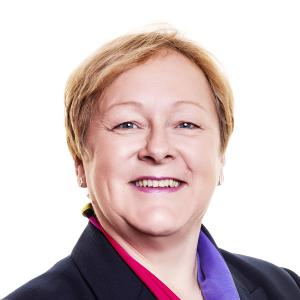 Continue the conversation... Contact Jan Hÿtch
>