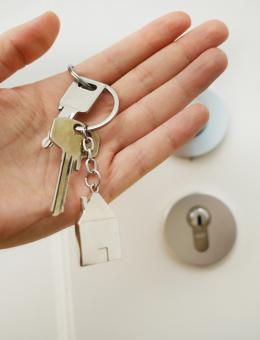 HOW TO BE AN ATTRACTIVE BUYER
Published 1 September 2023
The market may have cooled off a little from its sellers-market peak, but when it comes to the best homes in the most sought-after locations, it is still not uncommon for buyers to be competing for the right to purchase the home of their dreams, writes Kate Gillard.
Perhaps it is a hangover from those heady days when there simply were not enough properties on the market, but we are still seeing people delaying putting their own properties on the market until they have found the one they want to buy, fearful that they will find a buyer for their own home and then have nowhere to go.
But despite the market being impacted by rising interest rates, there are still some vendors – especially those selling quality homes in good locations – who are reluctant even to allow viewings by potential buyers who are not able to show that they are both serious about moving forward, and in a position to do so.
Even if you don't want to put your own property on the market until you have found one you want to buy, there are still things you can do to demonstrate that you are a motivated buyer.  So here are my top six tips to make yourself a desirable buyer and help you secure that dream home.
1. Get your home ready to go on the market quickly.  If an agent needed to photograph it tomorrow, would it be ready?  Get that decorating done, tidy the garden, and make sure inside is in a presentable condition.
2. Get your documents in order.  There is nothing to stop you collating your EPC, your FENSA certificate, and all the other documentation you need to put your home up for sale.
3. Make sure you have your funding sorted out.  If you are a cash buyer, be ready to demonstrate you have the funds in the bank.  If you are buying with a mortgage, have your agreement in principle lined up.  You are a more attractive purchaser when you can prove you can afford it.
4. Find a solicitor: you can be doing your research about who to use before you go looking for your next home.  Being able to start the conveyancing process immediately removes a major cause of delay.
5. Find a surveyor: research into local independent surveyors.  If you find that dream home, you will want to make sure it is in a buyable condition as soon as possible.
6. Consider putting your home on the market now.  Showing you have done this says to a vendor that you are serious, and with the market not so overheated as it once was, it does no harm to get your home out there to get you one step ahead.
Share this story