Kate Gillard
Residential Property Valuer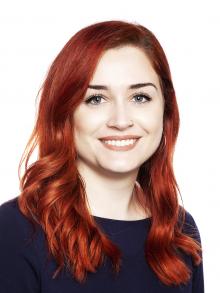 Joined | 2019
Location | Aylsham
Kate has entered the property profession after some years working in retail in her home county of Kent.  As well as having an affinity for sales, she has always had an interest in property, stemming from her degree in Textiles which focussed on interiors and interior design.
Kate's family moved to Norfolk four years ago, and after visiting them during that period, she fell in love with the county and decided to join them in the summer of 2019.
As well as her love of textiles, Kate enjoys baking, although she says she doubts she has the nerve to take on the Great British Bake Off tent.
Her ambition is to develop her interior design textile skills, and to start making her own clothes.