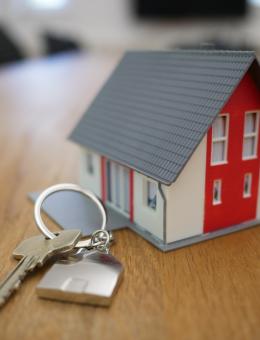 EXPERIENCE IS KEY IN THE CURRENT MARKET
Published 4 August 2023
Unsurprisingly, given 13 consecutive interest rate rises, the continued cost-of-living squeeze, and economic uncertainty, we are seeing some changes in the residential property market, writes Sue Hall.  But there is no need to panic: what is happening is an inevitable rebalancing of the market after a protracted period of severe mismatch between supply and demand.
That said, the need to pitch your asking price right is now more important than it has been for more than a decade.
The increase in properties coming to the market is striking; we have been valuing and listing many more homes in recent weeks than for some time.  Partly this is driven by the need of some people with large mortgages to downsize as their fixed-rate terms come to an end.  In north Norfolk in particular, we are also seeing an increase in older people selling up to be closer to their families.
Whatever the reason, the 'seller's market' of the past few years is coming to an end.  That is not to say we are about to see the opposite, a 'buyer's market'.  Rather, what we are now experiencing is a more balanced market, where demand and supply are more even. 
This means that the days of vendors being able to more or less 'name their price' have ended.  Pitching a property at the right level is crucial to finding a buyer, and it is very important to get that asking price right first time.  Properties which have to be reduced because they have been marketed at too high a price will always be more difficult to find a buyer for.
It is when the market is more challenging that experience really comes into its own in the property sector.  In a rising market, you will see many new entrants into the estate agency profession, and this has indeed happened in Norfolk. 
Many of those won't have knowledge of working in current market conditions, so different to what we have seen in the last few years, and so may not be in a position to offer reliable advice.  Conversely, those of us who were around in previous challenging periods like this can offer a sensible and measured perspective that can only come from lived experience.
I look around estate agency in Norfolk and see some fantastic young up-and-coming professionals who exhibit a can-do attitude, innovative thinking and infectious enthusiasm – and they are a real asset to the profession.  But sometimes, you need a few grey hairs in the mix, because experience only comes with time – and right now, experience is a vital factor in getting the best from a changing market.
Share this story