Why It Pays To Make a Tenants House a Home
Published 16 June 2020
Demand for rental properties post-lockdown is buoyant – but tenants are looking for different things, says Phil Cooper
As a wider selection of shops tentatively open their doors, and we slowly start to emerge from the strictest version of lockdown, the housing market is one part of the economy which is starting to find its feet after several weeks of being paused.
But  while people are now able to buy and sell homes once again, one area of the market which didn't really stop during lockdown was residential lettings.  And now that tenants are once again free to move house, demand for rental properties is, if anything, higher than it normally would be at this time of the year.
We set up more new tenancies in May this year than last year, and I have undertaken more property appraisals in the past two or three weeks than in any comparable period since the beginning of this year.
The market, then, is moving again.  But it is not entirely as before; there is a noticeable shift in the type of properties that prospective tenants are looking for, and that is largely driven by their experience of being told to stay home for weeks.
Alongside location, traditional the three most sought-after features in a rental property were parking, central heating and a decent shower.  But in recent weeks these have been replaced by space, a garden, and a area where they can work from home.  The coronavirus crisis has changed the way we are all living, and landlords would do well to understand that when they choose rental properties in which to invest.
The experience of having been forced to spend lots of time at home has caused tenants to reappraise what is important to them.  They are thinking more about the wider picture, what amenities are beyond the four walls of the home itself - whether that is outside space in the form of a garden or terrace, or access to countryside in which to exercise.
For that reason, we are seeing serious demand for homes in the suburbs and out of the city.  Last week we advertised a house in an eastern suburb of Norwich which attracted ten viewings on the first day and was snapped up by the first prospective tenant to see it.
Of course, it's not all good news for landlords.  Some will be finding that their tenants are struggling to pay the rent, either because they are furloughed on reduced pay, or they have lost their jobs entirely.  As we start to see new tenancies put in place, this underlines the importance of rigorous tenant referencing; you can't remove the risk of rent default entirely, but you can reduce it – especially important as the ability to seek eviction for rent arrears remains suspended.
Overall, the gradual relaxation of coronavirus restrictions is leading to buoyant demand for rental properties.  It's just that the balance of what people are looking for has shifted, and landlords need to adjust their offer accordingly.
Share this story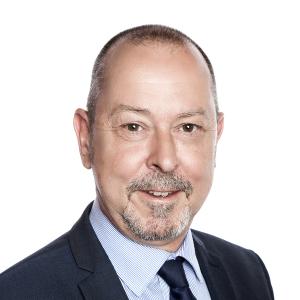 Continue the conversation... Contact Phil Cooper
>