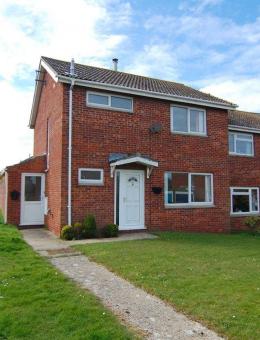 FIRST SALES ACHIEVED ON NEW ONLINE PROPERTY AUCTION SERVICE
Published 22 October 2015
A new online property service launched by Norfolk estate agents Arnolds Keys has got off to a flying start – with three properties sold just weeks after it launched, and a further tranche of homes online for buyers to bid against.
Arnolds Keys launched its new 'eBay' style online Arnolds Keys Auction service at the start of this month, offering vendors fee-free sales and exchange within just two months.  Buyers can bid for the properties on the specially-built website 24 hours a day – with exchange happening no more than 28 days after the end of the auction period, and completion no more than 28 days after that.
The Norfolk-based estate agent has revealed that the sale of three properties has already been achieved, with homes in Sheringham, Great Moulton and South Creake being sold when the online hammer fell.
"We are delighted that our new service has caught the imagination of both sellers and buyers so quickly," said Darren Neave, residential manager at Arnolds Keys.  "Our new model opens up the auction market, which has traditionally been the preserve of professional investors or cash-rich buyers, to all types of buyer.
"The fact that we have completed three auctions successfully in such a short period of time shows the demand for such a service."
Already two further properties, in Norwich and Sheringham, are up on the site, with further homes due to be posted in the next couple of weeks.
The three properties which have successfully been auctioned are:
Beeston Road, Sheringham, a two-bedroom detached house, which achieved £191,700
Orchard Crescent, Great Moulton, a two-bedroom detached bungalow, which achieved £156,000
Winston Drive, South Creake, a three-bedroom semi-detached house, which achieved £144,000
The new online auctions service is being powered by online auctions specialist iam-sold, which has worked with agents in other regions to establish successful similar models.  Arnolds Keys is the first property firm they have worked with in East Anglia.
To find out more, and see the homes currently up for auction, visit www.arnoldskeys.iam-sold.co.uk, or contact Arnolds keys on 01603 620551.
Share this story