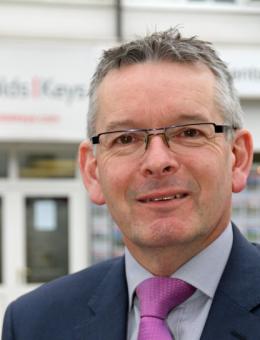 We Are Premier League!
Published 5 June 2015
I'm old enough to remember the last time Norwich City played at Wembley, but nothing can beat the atmosphere of last week's play-off final, writes Clive Hedges. 
Those of us who were lucky enough to secure tickets enjoyed a fantastic atmosphere, topped by promotion to the promised land of the Premier League.
No-one can have been in any doubt about where Arnolds Keys' loyalties lay for the match: the huge poster printed by this newspaper in the days leading up to the match was sponsored by us, and not just out of blind loyalty to my team (although if I'm honest there may have been an element of this) – there is a definite link between success on the pitch and the prosperity and buoyancy of our county.
Much has already been written about the value to the wider economy of the international exposure that Premier League football brings to a city like Norwich.  It raises the profile of the city and the county, encourages inward investment, and promotes Norfolk as a place to live.
Without wanting to labour the football puns – in case someone calls foul – the Norfolk property market is also entering the Premier League.
Part of this is geography.  Our county is benefitting from a 'halo' effect: as London property prices become out of reach of everyone who is not earning a Premiership footballer's salary, so demand is radiating out of the capital, and Norfolk is certainly seeing this effect.
But it's not just that we are picking up the crumbs from London's table.  Our economy is picking up at an ever-increasing pace, creating jobs, which in turn is increasing demand for homes.  Alongside that, Norfolk's reputation as a great place to live is growing, and the extra exposure on Match of the Day can only accelerate that process.
Finally, we definitely have some Premier League properties in the county – whether it is the stunning and unusual, such as last week's EDP Property of the Week, The Old Mill at East Runton, or brand-new city centre penthouses.  Norfolk has a housing stock which can rival any location in the country.
The 40,000 fans who travelled to Wembley last week weren't just cheering on the 11 men on the field.  The singing and chanting was just as much about pride in where they come from, and millions of television viewers will have watched and been made aware of that.
I genuinely believe that Norwich City can compete in the Premiership, and have high hopes that we can now build on Alex Neil's success and cement our place in the country's top division.  But whatever happens on the field, our property market is set for a long spell in the UK's top league.  Back of the net!
Share this story