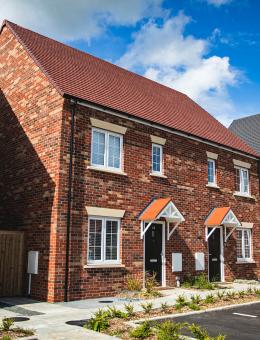 ENCOURAGING SIGNS OF 'NORMALISATION' IN THE RENTAL MARKET
Published 17 February 2023
For many months now we have been reporting a significant mismatch between supply and demand in the residential lettings market, with many applicants for each property coming to the market – with the result that rents have been rising at an accelerated rate, says Phil Cooper.
That might be good news for landlords in the short-term, but it is actually in everybody's interests that the market becomes more balanced.  Fortunately, there are early signs that this is now starting to happen.
A new report published this week suggests that the rental market is starting to 'normalise' thanks to the improved availability of rental properties.  Rightmove also reports that the number of available homes to rent in the last quarter of 2022 was up by 13%, with the number of new properties available to let up by 5% year-on-year.
Our own experience backs that up: we are indeed starting to see a better supply of properties, although still not enough to match the demand from potential tenants. 
We are appraising more properties now than for many months, and whilst there are still plenty of applicants, the situation is rather less frenzied than it has been for the past year or two.
There are several factors driving this, the most important of which is that the residential sales market is also less frantic than it has been in recent years.  Whilst there are still landlords who are planning to exit the market, many of them are delaying doing so until the prospects for sale improve – and rather than leaving properties vacant, with all of the risk and expense that entails, they are reletting them, for the time being at least.
They are doing so safe in the knowledge that, even with the advent of the Renters Reform Bill, they will still be able to take back possession of their property if they want to sell it.
We are by no means at the point where supply and demand are in balance.  There are still many more people looking for rental properties than there are homes to accommodate them, and this is still exerting an upward pressure on rents. 
But at least there are nascent signs that the market is starting to head back towards what might be termed 'more normal'.  It is vital that policy-makers don't upset this rebalancing by imposing yet more onerous restrictions on landlords which cause them to exit the market.
Share this story