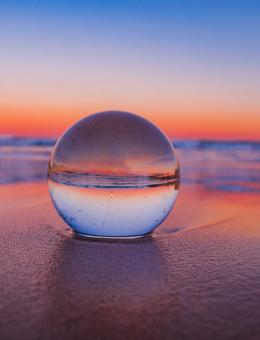 STILL GOOD RETURNS TO BE HAD IN THE COMMERCIAL PROPERTY MARKET
Published 25 January 2023
Making predictions is always a dangerous pastime.  This time last year I predicted that 2022 would see a return to something which could be termed 'normal', having come through the pandemic, and learnt to live with the consequences of Brexit, says Guy Gowing.
I doubt that even the most gifted clairvoyant could have foreseen that the year would bring three Prime Ministers, four Chancellors of the Exchequer, and countless Budgets, economic statements, and 'fiscal events'.  Trying to forecast the prospects for commercial property in 2023 is undertaken in the hope and expectation that this year really is calmer than last – in political terms, at least.
During the protracted leadership campaign, and then the ill-fated Truss premiership, the impetus of the economy was largely frittered away.  With the government's eye off the ball, the economy drifted, or the message at least, and many commentators predicted dire financial consequences for 2023.
Perhaps because external factors are currently slightly more benign than forecast, it looks like the year will not be as tough as we thought.  True, inflation is currently very high, but most expect it to fall rapidly in the second half of the year, perhaps back to 4%.  Meanwhile, whilst interest rates have indeed risen, only a few think they will peak at the 6.5% forecast last autumn.  2023 will be the year when rates 'normalise' at what is still a historically low rate, relatively speaking.
After more than a decade of rock-bottom interest rates, commercial property investors will find borrowing to finance their investments slightly more costly, bringing back into the equation how alternative investment sectors perform in comparison.  Commercial property will still be an appealing prospect due to its potential for rental returns and long term capital growth, but investors are going to have to work a little harder and be a little more savvy to succeed.
At times of rising prices, property generally is perceived as an inflationary hedge.  Inflation will eat away at the relative value of any finance taken out to fund investments, and property offers both rental yield and potential capital growth.
Hybrid working may have become the norm, but offices are still very much a part of the economy.  The past year has seen a definite swing back towards workers being at their offices for the majority of the week, and we are seeing a number of companies looking to improve their office space.  Quality of accommodation as much as quantity of space is the priority for many.
Meanwhile, the market for industrial and warehousing buildings remains extremely strong.  Supply chain issues mean many businesses are holding more stock, the growth in online retail continues apace, and manufacturing is doing surprisingly well in Norfolk – perhaps because more businesses are 'making their own' instead of relying on unreliable and often disrupted imports.
The travails of the High Street are well-documented, and we are seeing higher vacancies in city and town centres, but this is allowing an increased number of occupiers 'jockeying for the best positions' and allowing start ups and new concepts to secure new well located premises.  Investors need to be open to letting to well-researched start-ups, perhaps on more flexible terms than they are used to.
Norfolk remains an attractive location for investors in holiday lets, and whilst the market has settled down from its heady 2021 peak, this sector remains a good place for those prepared to undertake management-intensive investment.  Occupancy rates for non-prime properties has fallen off a little, but the rise in interest rates will may encourage people to travel more, boosting off-peak bookings.
Rock-bottom interest rates and a relatively strong economy have made the past few years a benign environment for the commercial property investor.  There are still good returns to be had, but investors will need to work harder in 2023, and good advice in terms of choosing properties, letting policies, and obtaining finance, will be key to success.
The good news is that it seems that the recession is going to be shorter and shallower than many predicted just a few months ago, and by the end of the year, the wider economy should be in recovery – and that is the most important metric when it comes to forecasting commercial property investment prospects.
Share this story