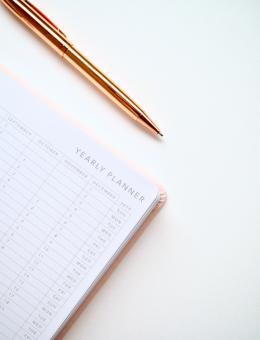 ANOTHER IMPORTANT DEADLINE TO ADD TO THE LIST
Published 28 January 2023
This time of year does seem to be awash with deadlines, with the dates fast approaching when Basic Payment applications have to be lodged, as well as Irrigation Licence returns and the dreaded tax return (that is due on Tuesday if you haven't done it already!), says Simon Evans.
It is always a good idea not to leave these things right until the last minute, because if you suddenly find you need some extra information, obtaining it all before the clock ticks over can be very stressful.
Likewise, it is wise to keep an eye on any new deadlines which are coming up – and for farmers who may have undertaken any development work in the past few years, there is one important cut-off which they need to be aware of.
Currently under planning laws, any development which has been undertaken without the necessary planning consent can be regularised after four year by applying for a Lawful Development Certificate.  Except in a very few circumstances (such as work done on an important listed building), this certificate cannot be refused provided four years have elapsed since the development was completed, and there have been no objections lodged to it.
But this rule is about to change.  A bill is currently going through Parliament – and will probably get Royal Assent in April – which will increase this 'cooling off' period from four years to ten years, which will bring it in line with similar rules regarding change of use.
Clearly if you have completed development without planning permission more than four years ago but less than ten years ago, obtaining a Lawful Development Certificate before this change becomes law is the obvious path to take. 
For example, if you completed such a development in 2018, you can either apply for the certificate before the new law comes into effect, or else you will have to wait until 2028 to do so – during which time anyone can lodge an objection to the development which could lead to enforcement action.
Of course, undertaking any development without the required permissions is not something we would recommend.  But the reality is that such work does happen, whether work to add corn or machinery storage, livestock shelters, or a domestic extension to the farmhouse.
Just because this work takes place on the farm, away from the prying eyes of neighbours and council officials, doesn't mean that those doing this don't risk enforcement action, which can be as drastic as requiring the work to be reversed or any new buildings to be taken down again.  Extending the period during which such enforcement action can happen from four to ten years considerably increases the risk of that happening.
This is one deadline which farmers would be well advised to be aware of.
Share this story