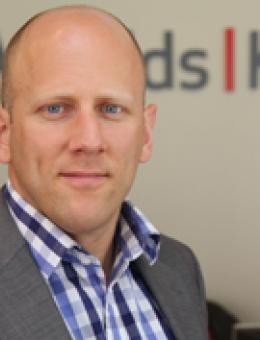 A BILL WE SHOULDN'T MIND
Published 28 October 2015
One of the Conservative government's stated key priorities is to tackle the housing crisis – the severe shortage of homes across the UK, and the lack of affordability, especially in the southeast of England, where many areas are now struggling to recruit key workers such as teachers – for the simple reason that even quite good salaries cannot cover the rising cost of finding somewhere to live, says Craig Knights.
The new Housing & Planning Bill sets out to try and alleviate this situation.  David Cameron's announcement at the Tory Party conference that house builders will have to provide a proportion of discounted starter homes on all but the smallest of developments dominated the headlines; meanwhile, the Right To Buy proposals saga continues, although how many actual new homes this policy will bring about is debatable.
But for investors, in both residential and commercial property, there are other proposals in the Bill which will be of considerable interest, even if they haven't gained the same sort of traction in the media.
Two years ago, a temporary rule known as the 'Permitted Development Rights' was announced; essentially this gave the go-ahead to convert offices into residential accommodation without the need for planning permission, during a two year period between April 2014 and March 2016. 
This move has been very successful in driving the creation of new homes, with over 4,000 such conversions already underway.  In Norwich there have been some high profile examples, such as Aldwych House in Bethel Street, the former Lovewell Blake offices on Prince of Wales Road, and Woodland Place on the north side of the city.
The new Housing & Planning Bill will enshrine this presumption of consent for such conversions permanently – or at least that is what the Government says.  This is good news for Norfolk, and particularly for Norwich, for a number of reasons: not only will it create new homes, but it will take out of the market a large amount of older, sub-standard office accommodation and provide an incentive for investors to develop much-needed new Grade A office accommodation, which will be good for the wider economy as well as the commercial property market.
The Bill goes further: it also will introduce a presumption of planning consent for building new homes on brownfield sites, and introduces incentives for local authorities to bring such sites forward for development.  Many of these sites will be former commercial developments, again removing redundant capacity from the market and encouraging investment in new, better developments.
Traditionally the worlds of residential and commercial property have been largely separate.  The government's new thinking brings them much more closely interlinked, and investors will need to think about both possibilities when assessing investment decisions.  If it is successful (and there is the 'big if'), David Cameron's new bill could provide a shot in the arm for the construction sector, and that in itself will boost the wider economy -  and we should never forget that it is this more than anything which drives the health of the commercial property market.
Share this story