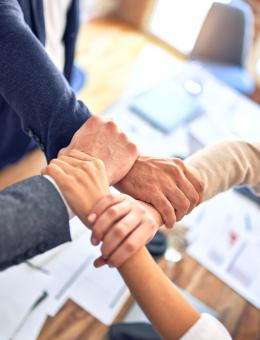 COLLABORATIVE APPROACH SEES LIGHT AT END OF NUTRIENT NEUTRALITY TUNNEL
Published 31 March 2023
A solution to the issue which has put a hold on much new residential development in the county looks to be edging ever closer – the result of unprecedented collaboration between several local authorities, planning professionals and the construction sector, writes Harry Downing.
The Nutrient Neutrality ruling in March 2022 – which ruled that development comprising 'overnight accommodation' within the River Wensum Special Area of Conservation and the Broads Special Area of Conservation and Ramsar site could only proceed if local planning authorities could ensure that it did not cause adverse impacts on the integrity of protected habitats.
The result has been the effective halting of planning consent for new homes across a whole swathe of Norfolk, and while developers have been able to continue constructing sites where there is existing planning permission, after a year there is a real danger that that pipeline will run dry.
To tackle the issue, we have seen an unprecedented amount of working together between Norwich, Breckland, South Norfolk and Broadland Councils.  In March Breckland joined the other three in signing up to a environmental credit scheme, with each local authority contributing £30,000 to get things moving.
The partnership has worked closely with large and small developers, as well as others in the supply chain such as planning consultants, to break the impasse.  This is likely to result in a points based system, where house builders can offset their increase in nitrates and phosphates by buying credits created in a local area by schemes specifically designed for this purpose.
Although no date has yet been set for the start of the new scheme it does seem that the planning system will be able to swing back into action later this year.  Given the chronic shortage of housing in our county, this is good news – and proof that a collaborative approach really works.
Share this story