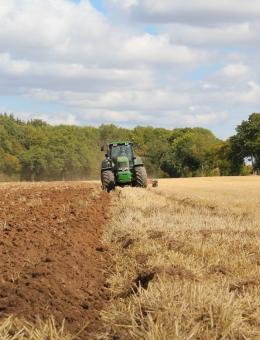 AGRICULTURAL PAYMENTS TRANSITION – THE END OF BASIC PAYMENT SCHEME
Published 25 March 2023
The end of BPS is finally here: 2023 is the last year for claims based on area of land farmed.  The claim window for BPS 2023 is now open, and applications must be submitted by 15th May to avoid late application penalties, writes Jamie Manners.
This is part of a seven year 'Agricultural Transition' which began in 2020.  From next year, BPS will be replaced with 'delinked payments', which will last until 2027.  These will be based on the average of BPS payments received during a reference period of the 2020 to 2022 claim years, provided an eligible claim for BPS payments is also made in 2023.
To receive these payments, there is no need to hold land or entitlements from 2024, and payments will not be affected if the farm size or what the land is used for changes.
These payments will progressively reduce during this period, although the rate of decrease has not yet been revealed – which means that farmers need to be planning now to make the most of what will come next.
A variety of new schemes have been launched with the aim of providing public money for 'public goods'. These generally aim to help improve farm productivity and the environment, offering both one-off capital and ongoing revenue payments.
There are three constituent parts of the new Environmental Land Management Schemes (ELMS).  The first is the Sustainable Farming Incentive (SFI), which is available for all BPS eligible farmers to get paid for environmentally sustainable land management actions, with something for everyone.
Six new action standards have been added in 2023 to the three which already existed.  Although we expect most farms will join SFI, for some it may mean making significant changes to management practices.  It is likely that most farms will also participate in additional schemes alongside SFI to top up funding.
The second part of ELMS is Countryside Stewardship (CS), which will be an evolution of the existing CS scheme.  The final part is Landscape Recovery, which consists of funding for groups of land managers to do longer-term, larger-scale, land use change projects to focus on net zero, protected sites and habitat creation projects.
Farmers must not put their heads in the sand: this really is the end of BPS, and there is no reason to delay participating in ELMS.  If additional actions or standards are created in the future, these can be added to existing agreements.
Importantly, SFI and CS can be 'stacked' on the same area of land as long as actions are compatible and not double-funded.
Additionally, there are several short-term schemes available that target specific objectives, provided you meet the eligibility criteria, and these can also potentially be 'stacked'.
Share this story