Phil Cooper |
MARLA
Lettings Partner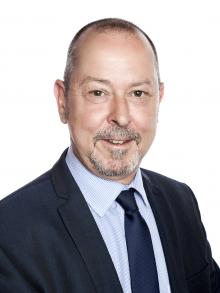 Joined | 1987
Location | Norwich
Phil's principal role is in the Lettings department which covers a large geographical area from Aylsham up to the North Norfolk Coast. He deals with new and existing landlords offering advice on their current or proposed lets, assists tenants with their present property or search for new accommodation together with other on-going matters that arise on a day to day basis within a busy residential lettings department.
Phil strives to have a good relationship with landlords and tenants to ensure a successful letting experience for all concerned. He has been in property for nearly 30 years.
Born in Sheringham, now living in Norwich, Phil is married with two children and two dogs. He leads a busy life outside of work, enjoying trips to London and the theatre – especially West End musicals, as well as holding a season ticket at Carrow Road. He is interested in arts, crafts and antiques and enjoys travel, especially to New York when he can.
Although he is not a diver or a very good swimmer, Phil is fascinated with sharks, and his ambition is to swim with great white sharks.