Simon Evans |
MRICS FAAV
Agricultural Partner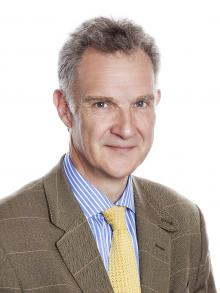 Joined | 1983
Location | Aylsham & Norwich
Simon heads up Arnolds Keys - Irelands Agricultural, the specialist agricultural and rural property arm.  He joined Irelands in 1983, straight from the Royal Agricultural College in Cirencester, where he studied Rural Estate Management.  He is a member of the Royal Institution of Chartered Surveyors (RICS), and a fellow of the Central Association of Agricultural Valuers (CAAV)
Acting for owner-occupiers, landowners and tenants, his busy role includes negotiating sales and purchases, lettings, estate management, and valuation of agricultural property.  He has also been an auctioneer for more than 25 years, and can still be found bringing the hammer down on agricultural property, livestock and agricultural equipment.
Originally from Hampshire, Simon now lives in north Norfolk.  He has been Chair of the Aylsham Agricultural Show for 12 years, and is a past President of the Norfolk Association of Agricultural Valuers.  He is a keen golfer, playing at the Royal Cromer club, as well as a cyclist, sailor and field sports enthusiast.  He plays the piano, in his words, 'with enthusiasm if not accomplishment'.
Simon's ambitions are to get his golf handicap down to single figures, and to sail across the Atlantic to the Caribbean.