Jane Frost
PA to Guy Gowing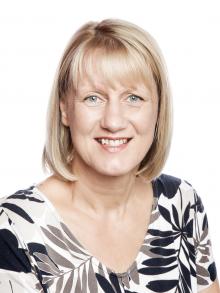 Joined | 2012
Location | Norwich
Jane joined Arnolds Keys after spending nine years at an environmental building consultancy in Norfolk.  Prior to this she worked for Aviva.  Her role at Arnolds Keys is PA to Managing Partner Guy Gowing, and also to provide secretarial and administrative support for the Commercial Professional and Building departments.
An active person, Jane enjoys swimming and long-distance walking, and has tackled most of the major footpaths of Norfolk, including the Angles Way, the Peddars Way and the North Norfolk Coastal Path.
Jane's ambition is to travel more widely and see more of the world.