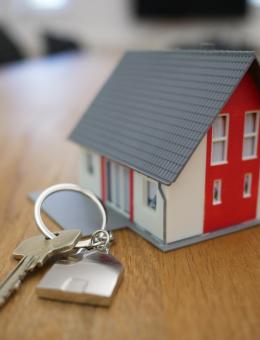 WHY REGULAR RENT REVIEWS ARE BETTER THAN ONE BIG SHOCK
Published 14 July 2023
Few people will be unaware of the looming cliff-edge for home-owners and landlords, with fixed rate mortgage deals coming to an end, with swingeing increases in monthly payments, writes Catherine Hunt.  But it's not just those who own their own home or rent out a property who are feeling the pinch – there is a considerable knock-on effect for tenants too.
Many landlords are also on fixed rate deals, and have benefitted from low monthly payments for many years now.  We have seen evidence that this has led some to neglect regular rent reviews, so that when their mortgage payments double (or even worse), they suddenly find themselves having to pass on this extra cost to their tenants, many of whom are not in a position to stump up a sudden and drastic hike in their rent.
Clearly, landlords cannot run their properties at a loss.  Even if they are not 'professional' landlords whose living is dependent on their business making a profit, landlords need to see a return on their investment to provide an income, such as a pension.  Even the most active tenant advocate can't expect landlords in the private rented sector to act as housing charities.
Equally, landlords cannot expect tenants to swallow sudden and considerable rent rises.  Just last week I spoke to a tenant whose landlord had put up their rent from £650pcm to £1,100pcm; no-one can reasonably be expected to cope with such a dramatic increase at a time when incomes are being squeezed.
Perhaps that £650pcm was below the market rate, and the landlord had kept it there for some years, insulated by artificially low interest mortgage costs.  Perhaps £1,100pcm is a fair rent for the property concerned.  The point is that a 70% increase all in one go is unreasonable, whichever way you cut it.
So given that higher mortgage rates are here, and those landlords on fixed rate deals may be facing soaring monthly payments at some stage in the future, what is a fair way to bring the rent the tenant pays to a rate which covers their costs but which is affordable?
I am not going to pretend that this is an easy circle to square, but there are some mitigating actions that landlords can take.  The main one is to ensure that they are reviewing rents regularly, so that any increases are 'little and often', and that the rent they are charging is keeping pace with the market. 
Yes, this will result in rent increases, but it should avoid shock one-off rises.  But as long as these reviews are done in accordance with the law (for example, issuing a Section 13 notice), and are within the bounds of the original tenancy agreement, they are certainly better than issuing such a draconian rent increase notice that the tenant is forced to quit.
No-one expects landlords to run their portfolios at a loss; but equally, they have to recognise that their tenants are also under financial pressure.
Share this story