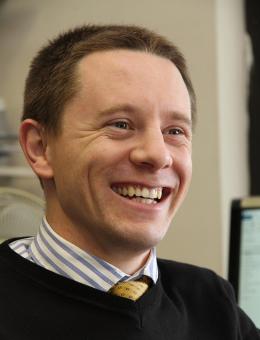 NEW GUIDANCE ISSUED ON DELINKED PAYMENTS
Published 24 June 2023
With the final BPS application round now complete, attention is now turning to Delinked Payments - four years of tapering payments which will be made to qualifying farm businesses between 2024 and 2027 with no requirement to own/occupy any land.
Now a leading rural adviser is calling on farmers to check that the 'reference amount' statements they will receive later this year are accurate, as guidance is issued on transferring entitlement to Delinked Payments where farm businesses have changed hands during or since the reference period.
Tom Corfield, partner at Arnolds Keys - Irelands Agricultural, says that with no applications necessary for Delinked Payments, getting paid the correct amount will be entirely reliant on the reference amount statements being correct.
"To receive Delinked Payments farms must have applied for BPS in 2023; however, the amount they receive will be linked to the average BPS payments they received in the reference period - 2020 to 2022," said Mr Corfield.
"Statements outlining that reference amount will be sent out later in the year, and it is vital that farm businesses check that they are correct.  Because there is no application needed, the amount of Delinked Payment paid across the four year period will be entirely linked to that reference amount."
The RPA has also recently issued guidance about transferring entitlement to Delinked Payments where farm businesses or tenancies have changed hands during or after the reference period of 2020-2022.
"If someone has acquired land or a tenancy since 2022, they may have applied for a 2023 BPS payment, but they will not have a reference amount for the three previous years, so there will not be a figure to base Delinked Payments on," said Mr Corfield.
"The RPA has now confirmed that in cases such as this, the reference amount could be transferred from the previous owner/occupier so that they can get the benefit of the payments.  Whether this will happen in practice will come down to the circumstances of each situation."
Delinked Payments will continue to be paid in two payments in each year, in August and December and will continue to be subject to progressive reductions as the payments are gradually phased out.
Share this story