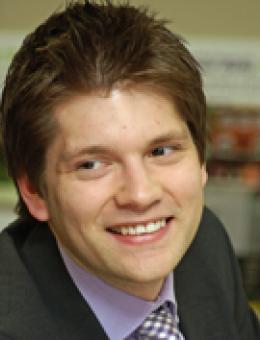 Managing That Commercial Property Investment
Published 27 May 2015
At a time of low interest rates, and hence low traditional investment returns, coupled with a strong economy which in turn means growing demand from businesses for retail, office and industrial space, investing in commercial property has seldom looked like such a good bet, says Rob Flint.
Just like any investment, there are plenty of pitfalls to trap the unwary investor. Even if you choose the right kind of property in which to invest, there is still the question of managing it, something which even experienced commercial property landlords can underestimate.
The most obvious task is that of ensuring that rents are paid. Rent collection can be surprisingly time-consuming. It's true that in a buoyant business market this is less of a problem than during a recession when many tenants' cashflow is stretched, but nevertheless it is all too easy to let this vital task fall behind.
Perhaps the most contentious issues between commercial landlords and tenants is the administration and collection of service charges. Legally, these have to be correctly apportioned, and the landlord may not make a 'profit' on these charges. It is therefore in both landlord's and tenant's interest that they are managed as efficiently as possible, because if they run out of control, it will make the property an unattractive proposition for prospective tenants, and hence potentially damaging returns.
We see plenty of examples where landlords are failing to pass on legitimate costs to tenants, whether repairs or even insurance premiums. This too can damage yields and make the whole investment less attractive.
Much like in the residential buy to let world, trying to do all this yourself can be counter-productive. Some investors resent paying professionals to do the job, but then end up out of pocket, and even falling foul of health and safety legislation and tripping over other regulatory hurdles.
Professional property management really is a win-win; tenants prefer it, because they can be sure that their landlord is complying with legislation and that the service charges are being kept low through efficient management. And we often find that tenants are encouraged to keep the property in good order when they know there is a professional keeping an eye on what they are doing.
Sadly, as in any area, there are some less than professional operators. If you are choosing a firm to manage your commercial property investment, it is vital that you choose one which is a member of RICS and adheres to its guidelines, and which uses proper property management software to provide a robust audit trail. And independence is vital too – some property managers have their own in-house contractors, which means that there is no proper tender process to make sure that work is being done for the best price.
Share this story