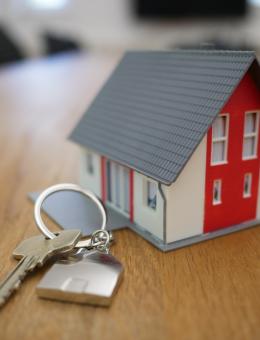 TIME TO START INCENTIVISING LANDLORDS, NOT DRIVING THEM OUT OF THE MARKET
Published 8 September 2023
There is no better indicator of the dysfunctional nature of Britain's housing market than the fact that the media (or certain parts of it anyway) tends to portray landlords as part of the problem - when we should be viewing them as part of the solution, writes Catherine Hunt.
Whether you like it or not, the fact is that the private rented sector is a key housing provider right across the UK. 
Some of our politicians might wish that everybody owned their own homes, while others dream of affordable social housing being available for all who need or want it.  The reality is that across many decades, those same politicians have created a situation where private landlords are a crucial part of ensuring people have somewhere to live.
So why do so many people persist in demonising them?  Why do policymakers do their best to drive them from the market, seeing them as a tax cash cow rather than working with them to ensure there is a fair balance between the needs of tenants (including there being a sufficient supply of rented homes), fair taxation of landlords, and allowing landlords, as businesses, to make a fair profit?
With anything between 15 and 20 potential tenants chasing each advertised rental property, there is clearly a mismatch between supply and demand.  You don't need a degree in economics to know what the result of that will be: rising rents.
And yet landlords are consistently treated like pariahs, rather than legitimate businesses.  Where else would a business not be able to set the cost of borrowing against profits for tax purposes?  In what other sector would a business investing in improving its products not be able to set that expense against profits?  What other industry is forced by legislation to improve its environmental credentials (nothing wrong with that), but then taxed on the expense of doing so (definitely not right)?
Of course, tenants are facing the same cost-of-living crisis as the rest of us, but so are landlords.  Driving the latter from the market through punitive tax sanctions, and thus forcing rents inexorably upwards as demand outstrips supply, seems a strange way of helping those hard-pressed tenants.
We need to recognise that private landlords are part of the solution to our housing crisis, not a cause of the problem.  If we are serious about providing sufficient, affordable rented homes, and we are not prepared to fund a massive social housing building programme, then we have to start treating private landlords fairly.
Share this story