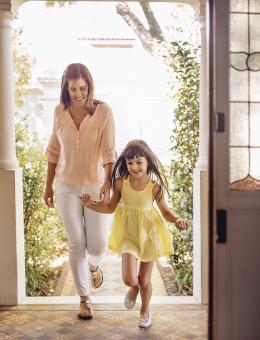 Three cheers for Norfolk
Published 16 September 2016
Once again the rest of the UK has been finding out what those of us who live in Norfolk have known for years – this is a great part of the country in which to live.
The latest evidence of this comes in a report from uSwitch.com, which rates Norfolk as the seventh best place in the country to bring up a family – interestingly three other counties in the East of England also make the top ten, which is headed by Hertfordshire.
Among the factors considered when they came up with this conclusion are good pay levels, weather, close proximity to GPs, GCSE grades achieved in local schools and fast broadband.  Now we are probably all guilty of moaning about some of these things on occasion, but the truth is that our county has made huge leaps forward over the past two or three years against many of these criteria.
For example, a concerted effort to improve our schools has seen the county bounce back from somewhere near the bottom of the UK league tables to now achieving better than average results; likewise, while there are still a few 'not-spots' for broadband coverage, most of us now have access to pretty decent speeds.
Rather more important is the overall quality of life index, and here we score very highly.   According to the report, those living in the East of England manage to spend more time with their loved ones than in other regions … and we even sleep for longer on average!
We estate agents sometimes concentrate mostly on the merits and features of a particular property, but we should never forget that it is the overall lifestyle that living in that particular home will give the buyer which is what will sway them in their purchasing decision.
The survey from uSwitch found that almost half of parents would consider moving to improve their circumstances, and 43 per cent worry they are not giving their family the best start in life.
Of course, when it comes to finding somewhere good to bring up a family, it's not just about the kids - the parents' needs and quality of life should also be considered.  Let's not forget that a study carried out recently by business psychologists OPP revealed that Norwich is the happiest British city to work in, with 77 per cent of residents saying they loved their job.
When we sell houses, as estate agents we are very mindful that all of these things are important to potential buyers.  When we demonstrate a genuine local knowledge – which can only come from living and working in the areas in which we are selling houses – then we are able to talk with confidence about the factors which we know will help influence a buying decision.
We all know that Norfolk is a great place to live, and to bring up a family.  Now that the secret is out more widely, I suspect we will see even more people wanting to move to the county to experience the fabulous quality of life that is here for those of us living in our beautiful county.
Share this story