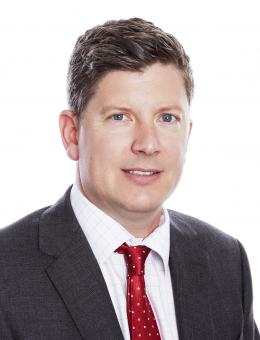 Investment Property Rule Changes
Published 3 August 2016
Arcane accountancy rule changes seldom make for exciting reading, and a 384 page document entitled FRS 102 The Financial Reporting Standard applicable in the UK and Republic of Ireland, published by the Financial Reporting Council in the autumn of last year, is unlikely to be on many non-accountants' bedtime reading lists, says Mark Davies.
However, anyone who owns an investment property does need to be aware of a number of key accounting changes relating to the way that such properties are valued..
Essentially, FRS102 requires that investment properties are regularly revalued by a Chartered Surveyor, even where such properties are held by trading or manufacturing companies. Investment properties are defined as those held by an owner or lessee to earn rentals or for capital appreciation (or both).  Property held for the production of supply of goods or services, for administrative purposes, or which are for sale in the ordinary course of business are not covered by the new rules.
The new regulations only allow the use of 'cost less depreciation' where fair value cannot be measured reliably without undue cost or effort – and the assumption will be that this can be achieved in most cases.
This is a key change from the previous rule, where movements in value were usually recognised in a company's Statement of Recognised Gains and Losses.
This may sound like a technical change, but the net result could be a more volatile profit and loss sheet, and that has implications on any agreements which are based on profit, such as earn-outs, loan agreements and even employee remuneration.
There are tax implications too: FRS102 requires deferred tax to be recognised on these fair value changes.  Crucially, the tax will be measured at the rates (and allowances) which would apply to the sale of the investment property.  The only exception to this is where the property has a limited useful life (and only then if the business model under which it is held is designed to substantially 'consume all the economic benefits embodied in the property over time'.
The new rules also clarify the situation when a property is held by one company within a group, but occupied by another.  Such properties are still not permitted to be treated as investment properties in the group's accounts, but now they must be treated as such in the lessor's entity accounts if the property meets the definition of an investment property – even if it also being depreciated in the group's accounts.
You are no doubt getting the picture that this is a complex subject.  In short, anyone holding an investment property needs to seek advice to make sure they are complying with the new regulations – unless you fancy ploughing through all 384 pages of the new rule book!
Share this story