'THEY'RE NOT MAKING IT ANYMORE' – WHY AGRICULTURAL LAND REMAINS A SOUND INVESTMENT
Published 17 March 2022
There is a fundamental truth about land and it is this: they are not making it anymore.  And this finite supply, coupled with burgeoning demand, is making land – and agricultural land in particular – an attractive investment.
In fact, the supply of agricultural land is if anything diminishing, as accelerating residential development, not to mention the associated infrastructure, sees ever more acres swallowed up, especially on the outskirts of Norwich and our county's towns.
Agricultural land remains an attractive investment not just because farming yields are on the whole relatively stable, but also due to attractive Agricultural Property Relief which reduces inheritance tax liabilities, and potentially Capital Gains Tax charges as well.
Alongside those who wish to acquire land for farming purposes, there are also investors who will do so on a purely speculative basis, perhaps playing the long game, slowly promoting the land as part of future development framework plans.
Major infrastructure projects can also have a startling effect on land values, as we have seen around the north side of Norwich with the building of the Northern Distributor Road.  Whilst individual landowners have little or no influence over such projects, investors can study structure plans for clues as to where the next opportunity might lie.
The shift in emphasis towards environmental land management is opening up other sources of return on investment, including natural capital, carbon capture and solar parks.  The advent of the Woodland Creation grant is increasingly making planting trees an attractive and long-term investment.
In addition to all of these possible uses, there are good returns to be made from diversification projects such as holiday lets and business units.
As a result of all of this, agricultural land is proving to be an enduringly appealing prospect for all sorts of investors, from farmers wanting to use it for its original purpose, through to out-and-out speculative investors, with all sorts of people in between including those seeking sporting rights to those who simply take pleasure in owning the land (more common than you might think).
In a county such as Norfolk, not considering agricultural land as part of any portfolio is to discount a type of investment which – because supply is by definition finite – has the potential to offer excellent long term returns.
Share this story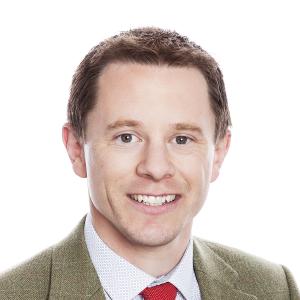 Find out more Contact Tom Corfield
>