LEADING NORFOLK ESTATE AGENTS WELCOMES NEW RULES ON PROPERTY INFORMATION
Published 22 February 2022
A leading Norfolk estate agent has welcomed new regulations which will result in more information about properties being made available earlier to potential buyers and tenants.
Jan Hÿtch, residential partner at Arnolds Keys and chair of the Norwich & District Association of Estate Agents, says that she 'fully supports' the new rules, which will mean that a property's price, tenure and council tax band must be included in all listings for properties for sale, and the council tax band or ate in listings for rental properties.
"We fully support clarity and transparency of information for everyone engaged in selling, buying or renting a property, and so I welcome the decision to increase the amount of mandatory information that should be available to the consumer at the earliest possible stage," said Mrs Hÿtch.
"No-one should find themselves discovering such fundamentally important facts as tenure, council tax – or even the actual asking price – at a later stage of the purchase or renting process.
"Hopefully this will see the end of such outdated descriptions as '£POA' or unhelpfully broad guide prices which confuse and mislead.  These measures should translate to fewer sales falling through unnecessarily."
The new rules are the first phase of an initiative to define what constitutes 'material information' for property listings, being developed by the National Trading Standards Estate and Letting Agency Team.  Further changes could make including information about factors such as restrictive covenants and flood risk compulsory.
Share this story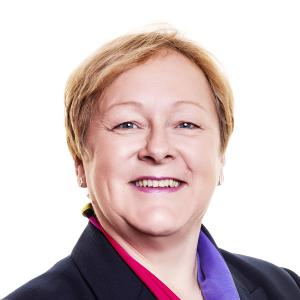 Find out more Contact Jan Hÿtch
>