SOARING CONSTRUCTION COSTS CALL FOR REALISM ON RESIDENTIAL DEVELOPMENT LAND
Published 26 October 2021
The seemingly inexorable rise in house prices is leading to a buoyant residential development market – but soaring building costs are altering the economic balance when it comes to land values.
Landowners might look at the housing market and think that it is worth holding onto land until its value has risen alongside house prices.  But this is unlikely to happen; there is still strong demand for development land, but there needs to be an element of realism when it comes to land values.
Just a year ago, despite rising construction material and labour costs, the rapid rise in demand for new homes was driving property value increases was outstripping such increases, and this saw land values rise accordingly.
The past 12 months has seen some robust deals on residential land – for example, the sale of riverside development land off Oak Street in Norwich with planning permission for 40 new homes for £1.5 million, and the sale of the former Limagrain site in the centre of Docking, west Norfolk with planning permission for 30 new homes for £2.2 million.
However, the well-publicised shortage of workers in the construction sector, coupled with material prices rocketing due to increased demand and squeezed supply, has altered the economics of development, and while demand for development land remains strong, landowners can no longer expect land prices to continue their seemingly unlimited upward trajectory.
An accurate valuation – whether you are buying or selling land – is more vital than ever, because the market is changing almost daily.  Those who are realistic about the cost pressures facing developers will still find ready buyers for development land; but those hoping for an endless continuation of the development land price boom may need to readjust their expectations.
Harry Downing is the newly appointed land and development commercial surveyor at Arnolds Keys.  His most recent role was as a land surveyor with a property firm in Yorkshire, prior to which he worked as a quantity surveyor in Norfolk and in Brisbane, Australia.
Share this story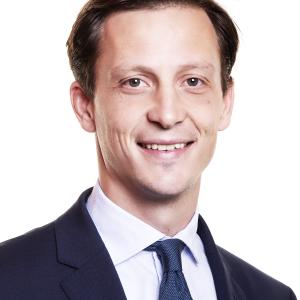 Find out more Contact Harry Downing
>