HOW OUR EXPERT WITNESS SERVICE CAN HELP RESOLVE DISPUTES
Published 26 October 2021
TV courtroom dramas often feature an expert witness: a pathologist outlining the cause of death, a psychologist expressing an opinion about someone's state of mind as they committed a crime, or a forensic scientist proving or disproving a point made by the prosecution.
This all makes for good entertainment, but the concept of the expert witness is rooted in reality – and although murder trials are not part of their role (thankfully), the courts do make regular use of expert property witnesses as well.
In cases such as matrimonial disputes, quarrels between business partners, or rent review disagreements, the presence of an independent expert to advise on property values – both current and potential – can be a deciding factor.  It's an area in which we at Arnolds Keys are increasingly being asked to participate.
There are two types of instruction: either side in a dispute may engage an expert witness to back up their own case, or else both parties may agree to abide by the opinion of an independent expert witness - who effectively is then working for the court.
Such a role requires considerable knowledge of the market; the word 'expert' is well chosen.  In addition, a comprehensive grip on relevant legislation is vital.  When your opinion is going to help settle a serious court case, there is no room for error.
One recent example saw Arnolds Keys appointed by one side in an overage dispute.  The buyer (our client) had bought a barn and subsequently converted it into a residential dwelling, by combining it with an adjacent property they already owned. 
The original owner had claimed a £38,000 overage payment, claiming they were entitled to 50% of the uplift in value. On face value this was a reasonable claim, but we were able to demonstrate to the third-party adjudicator – through the use of expert evidence – that a plethora of other factors should be considered.  The third-party adjudicator agreed, and reduced the overage payment to zero, resulting in another very satisfied Arnolds Keys client.
In another case, we were appointed jointly by both parties in a matrimonial dispute.  This was complicated by the fact that the matrimonial assets included not just a residential property, but a commercial building and agricultural land.  Arnolds Keys was able to draw on our commercial, and agricultural specialisms as well as our residential expertise to act as honest broker, with both sides accepting our expert opinion.
It may not have the glamour of a TV courtroom series, but our expert witness service can still help settle disputes quickly and hence reduce legal costs – and that's a happy ending worthy of any drama.
Share this story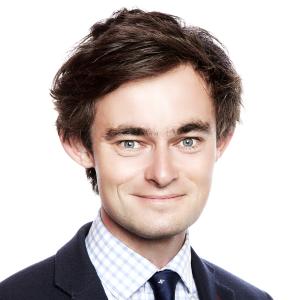 Find out more Contact Nick Williams
>