Safety precautions are still paramount
Published 23 August 2020
Whilst the strictest version of lockdown has been relaxed, the danger of a second wave of Covid-19 infections hasn't gone away.  We all have our part to play in minimising the risk of that happening.
When lockdown was eased for the property profession in mid-May, and estate agents and letting agents were once again allowed to open their doors, clear guidance was issued as to how interactions with the public should be handled.
Before each visit to a property for a viewing or market appraisal takes place, both parties should exchange information about their current Covid-related health status.  If any member of either the household being viewed, or the household undertaking a viewing, is showing symptoms, or is self-isolating, then a physical viewing should be delayed.
During a viewing, social distancing should be observed, and both parties should wear masks and gloves.  Ideally the property should be empty at the time of viewing, with doors and windows open where possible; fortunately, the recent mainly good weather has meant that the owners waiting outside for the duration of the viewing has not been too much of a hardship.
Viewers are asked not to touch any door handles or surfaces, but instead to ask the agent if they want a door opened or a light switched on.  At the end of the viewing, any area which has come into contact with any party is sanitised with antiseptic wipes and spray in preparation for the next visitor, or for the owner to return.
Clearly this is all for the safety, health and protection of all parties, so it makes you wonder why some agents appear not to be bothering with these precautions anymore.  Worse still, some seem to be ignoring the fact that viewings must be strictly one at a time, and are showing multiple people around the same property at the same time, with or without PPE.
This could be putting the lives of homeowners, potential buyers, their staff and themselves at significant risk - which seems to me to be utterly irresponsible.
The next time you request to view a property, if the agent does not run through a few questions over the phone to make sure that you are all well, be concerned.  If the agent's representative does not turn up wearing a mask and gloves, ask them why.
Because if they're not wearing them for your viewing, they probably haven't worn them for the previous viewings, or in fact any of the visits they have done that day, or before.  You are within your rights to ask them to wear PPE, and if they are a reputable agent they will don a mask and gloves in a heartbeat - for everyone's wellbeing and peace of mind.
As seems to happen so often, the clearest guidance comes from one of our devolved governments – in this case Scotland.  It is worth a read: https://www.gov.scot/publications/coronavirus-covid-19-guidance-moving-home/pages/advice-to-the-public/
Share this story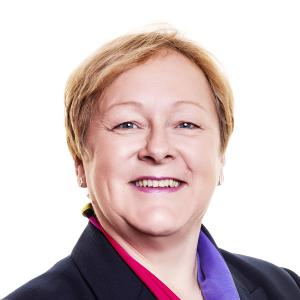 Continue the conversation... Contact Jan Hÿtch
>