PROPERTY FIRM'S LOCKDOWN FUNDRAISING SEES OVER £10,000 RAISED FOR NEW HOSPICE APPEAL
Published 8 April 2022
Two years of lockdown fundraising by a Norfolk property services firm has seen over £10,000 raised for the appeal to build a new hospice in Norwich.
Arnolds Keys, which has offices in Norwich, Aylsham and Sheringham, chose the Priscilla Bacon Hospice Appeal as its charity of the year just before Covid hit, and with fundraising activity severely curtailed by lockdown, decided to continue supporting the charity for a second year.
As a result Arnolds Keys' partner and head of staff charity committee Nick Williams was able to hand over a cheque for £10,167 to Hugo Stevenson, head of operations and fundraising at the Priscilla Bacon Hospice charity.
The charity is currently working to raise the final £2.2 million of a £12.2 million appeal to build the new Priscilla Bacon Lodge.  Construction has already started on the building, next to the Norfolk & Norwich University Hospital, and the charity aims to open the doors to its first patients in summer 2023.
Mr Stevenson said, "We are absolutely thrilled to have received support for two years from Arnolds Keys, and we are delighted that such a substantial sum was raised during the Covid pandemic.
"These funds are vital for the charity as we raise the final £2.2 million necessary to complete the building of the new Priscilla Bacon Lodge.  Since we launched the appeal in 2019 we have received tremendous support from people in Norfolk and beyond."
Mr Williams said, "A lot of our customary fundraising activity amongst staff was not possible during the various lockdowns, but thanks to the generosity of our staff, clients and partners, we are able to make this donation to a very important Norfolk good cause."
Share this story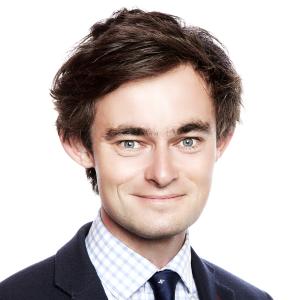 Find Out More Contact Nick Williams
>