PROFESSIONAL ADVICE SHOULDN'T BE A COST – IT SHOULD ADD VALUE
Published 11 January 2022
New year is a time when people make choices about their future, which is why we tend to see a number of farmers taking the decision to sell or rent out their farms at this time of year. There is certainly a demand for good quality land, and this can sometimes dazzle potential vendors or landlords into accepting the first, seemingly attractive, offer they receive, without properly testing the market.
Sometimes this is driven by a desire not to enter into a public marketing campaign, to keep any transaction below the radar, perhaps for reasons of personal privacy. This is entirely understandable – disposing of land which may have been in a family for many years is always emotional, and many people don't want the process to be conducted in the public gaze. 
But that is not a reason for selling yourself short, which is what happens all too often when the desire for discretion leads to a private sale or letting arrangement.
Of course, some opt for this route because they perceive it will save them money, as they won't have an agent's fee to pay on the transaction. This is only true if you view such a fee as a straightforward cost; actually, every vendor or landlord should be expecting considerable added value in return for that fee, value which generally far outweighs the eventual agent's bill.
The most obvious way an agent can add value is through their knowledge of the market. Knowing what land is actually worth, and having a sound knowledge of the demand in the marketplace, means an agent can generally achieve a better financial result on behalf of the seller. 
By way of example, in the autumn we negotiated the sale of a small piece of amenity land east of Norwich which completed just before Christmas. Previous direct approaches had been made to the vendor, but the vendor instructed us to handle the sale as they wanted to distance themselves from the stress and strain of the matter.  The sale completed at two and a half times the initial guide price and so had the vendor sold privately, they would have saved our fee, but would have been tens of thousands of pounds out of pocket.
But it's not just the straightforward financial aspects where an agent can add value. They can also negotiate appropriate terms on a deal which might include ensuring that appropriate overage clauses are in place to protect the vendor's (and perhaps their beneficiaries') interests in relation to any future uplift in value of the land as a result of planning permission (e.g. for residential development).
It is vital to get the structure of the deal right as well. This might be as simple as ensuring the timing of the transaction is optimal for things like capital gains tax. Things like these can be easily overlooked if you don't seek advice.
So what about those for whom privacy and discretion are key? Doesn't using an agent mean that their sale will be marketed vigorously, for the whole world to see? Not necessarily – often an agent will quietly bring together a vendor and a potential buyer, without the need for widespread marketing.  This is the market knowledge which is as much what their fee is about as the ability to produce glossy brochures.
Tempting though it is to avoid paying an agent's fee on such transactions, the added value that a professional brings to them almost always outweighs the financial cost.
Share this story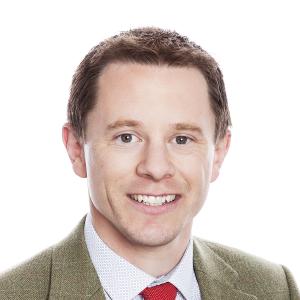 Find out more Contact Tom Corfield
>