NEW RURAL PRACTICE SURVEYOR APPOINTED AT ARNOLDS KEYS – IRELANDS AGRICULTURAL
Published 11 January 2022
Leading Norfolk property services firm Arnolds Keys has appointed Jamie Manners as a graduate rural practice surveyor in its agricultural property division, Arnolds Keys – Irelands Agricultural. 
Mr Manners has a degree in Environmental Sciences and a Masters in Environmental Assessment and Management, and has worked for a consortium of Internal Drainage Boards in Norfolk and Suffolk and on behalf of the Environment Agency on the Broadland Flood Alleviation Project.
Agricultural partner Simon Evans said, "Jamie brings a deep knowledge and wide experience of environmental matters and the various public bodies with which agricultural and rural businesses interact, which as we move into a world of Environmental Land Management Schemes will boost our ability to offer the best quality advice to rural businesses."
Arnolds Keys – Irelands Agricultural offers advice on a range of rural property issues, including land and estate management, property sales and acquisition, farm subsidy advice, advice on environmental stewardship, abstraction licences and reservoir development, landlord and tenant advice, compulsory purchase and compensation claims, and planning and diversification.
Share this story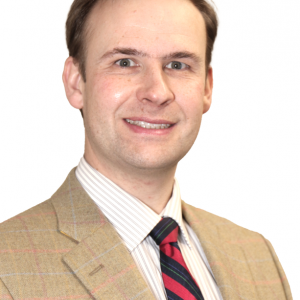 Find out more Contact Jamie Manners
>