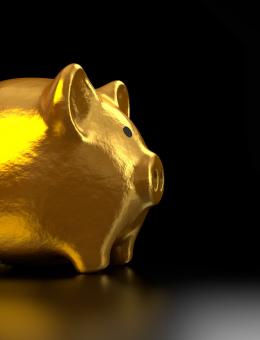 MR HAMMOND'S ONE CHANCE TO GET IT RIGHT BEFORE BREXIT
Published 2 November 2017
This month sees the second Budget of the year, and the Chancellor will be walking a very tightrope indeed as he attempts to balance the various economic and political pressures he is facing.
In pure economic terms, the country still needs to be working towards reducing the deficit for the long-term.  But of course, Budgets are never just about the economic: the government is under intense political pressure to bring an early end – or at least a significant easing – of austerity, both to counter mounting opposition from everywhere on the political spectrum, as well as to mitigate some of the early negative effects of Brexit.
What will all this mean for commercial property investors?  It very much depends how he chooses to let go of the purse strings.  If he directs public funds towards investing in infrastructure projects as some have suggested, that will be good for the economy as a whole, for the construction industry specifically, and for the long-term success of Great Britain Plc.
The first duty of a Chancellor should be to spend public money for sound financial reasons, not as part of some irresponsible political posturing.
There are some specific measures he should be taking to improve the prospects for the commercial property sector, which let's not forget is a good indicator of the health of the wider economy.
Perhaps most importantly, he must tackle the unacceptable and inequitable system of business rates, which currently massively penalise larger occupiers – often the very businesses which are generating growth and jobs.  This has been a running sore which has blighted the commercial market for too long now.
It would also be fairer – not to mention economically productive – for the Chancellor to enhance capital allowances for investment into commercial property, recognising that encouraging this market and ensuring there is a good supply of quality, affordable business premises, is good for the wider economy.
Talking of the wider economy, the best thing that the Chancellor can do on the 22 November is to ensure that the measures he announces are aimed first and foremost at ensuring financial stability, because this, more than any property-specific policies, will help the commercial property market to prosper.
Phillip Hammond's first autumn Budget is also the one chance he has to get Britain ready for Brexit.  By the time the 2018 statement comes around, it will be too late in practical terms to make any difference.
Share this story