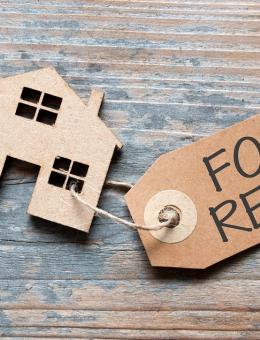 'MOTS' FOR RENTED HOMES – LET'S ENFORCE THE EXISTING RULES FIRST
Published 14 September 2018
Barely a week goes by without someone having a pop at private landlords in the press, and this week has been no exception. Monday saw academics at the University of York publish a study which called for annual 'MOT' tests on private rented accommodation, to ensure not just that the basics such as gas certificates are in order, but also that the home meets a basic minimum standard.
The idea of a 'Decent Homes' standard for private rentals – similar to that in place for social housing – is an attractive one.  And in fact, it already exists.
Under the Housing Health and Safety Rating System (HHSRS), local authorities can identify and protect against any potential risks and hazards to health and safety from deficiencies in accommodation.  So would introducing another layer of regulation make any difference?
The answer lies in enforcement.  The fact is that good regulation already exists, but many local authorities simply don't have the resources to enforce it.  A new system would only work if sufficient resources were put into making it work, and if you are going to do that, why not simply plough those resources into making the current system more robust?
As with your car, an annual 'MOT' check on rented property would cost money, and we all know where that cost would end up – added to the tenant's rent.  I'm not sure that's what those calling for more regulation really had in mind.
Any responsible person involved in the private rented sector wants to see standards improved, and that includes good landlords.  The challenge is finding a way to do that which doesn't penalise the responsible landlords and the tenants themselves.  Properly enforcing the current regulations would be a good start.
Of course, you don't need to wait for legislation to adopt good practice.  At Arnolds Keys, we undertake six monthly visits to all the managed properties in our portfolio.  This gives tenants the chance to point out any shortcomings in the property (although you would be actively encouraged to report any repairs when they arise), and it also allows us to report back to landlords about the state of their property and to identify areas where improvements, both for the short and long term, can be made.  Everyone benefits.
It is time commentators stopped viewing the landlord/tenant relationship as a conflict.  Done well, it should be seen as a mutually beneficial collaboration: the tenant gets a well-maintained and secure home, and the landlord receives a reasonable return on their investment.
The constant chipping away at private landlords risks driving away investment in a sector which desperately needs it.  There are nowhere near enough public sector rented homes to meet demand, and so the private rented sector is a vital part of solving the housing crisis. 
 By all means do everything we can to drive up standards, but let's stop demonising private landlords, or we risk driving them from the market, reducing supply and exacerbating the housing shortage.
Phil Cooper | Partner
Share this story