Messing about on the river
Published 18 September 2020
'Messing about on the river…'  For those of us who remember this famous line from the song written by Tony Hatch, which was lyrically adapted for the Hoseasons television advert of the 1970s, it evokes memories of people choosing Norfolk for their holidays, of hiring a boat and generally having a relaxing time exploring the county's beautiful Broads, waterways and coastline.
In the intervening years, the huge number of people choosing Norfolk as their holiday destination has resulted in an equally substantial surge of people making that holiday destination their permanent home, and/or the place to which they retire.
Whether you are living in one of the beautiful Broadland villages, further into the county or near the coast, you will never be far from a boat or three, which means that Norfolk offers the unquestioned attraction of living by the water.
So why does this offer such a distinct allure?
Psychologists and scientists tell us that being near the water has a calming effect on our mind, allowing it to go into a semi meditative state.  Since the repetitive, soft sound and sight of water lapping against the bank or beach is easy for the brain to process, it creates a soft audio focus in the background of our thinking process – like white noise - which encourages the brain to relax and drift.
Water - whether river, broad or sea - automatically creates space and distance between you and other objects, and by its very essence creates a much broader perspective for your eyes to dwell upon.  Even the colour of water, blue, green, sometimes grey, forms a calming palette, and the soft, rippling texture is easy on the mind.
Carrying out a viewing on a pretty cottage right on the stunning quayside in the village Reedham this week, with its gently wafting reed beds, rare birdlife - and even a playful pair of seals bobbing up and down in the water, to the delight of the people moored up on the riverbank - was a real moment capturing all of these factors.  And a reminder of why I chose 35 years ago to make my home and career in Norfolk.
Add to all of this the fresh air and favourable climate of our lovely county, and it is easy to see why even just in this one aspect alone, people from all over the UK still aspire to make Norfolk their permanent home.
Share this story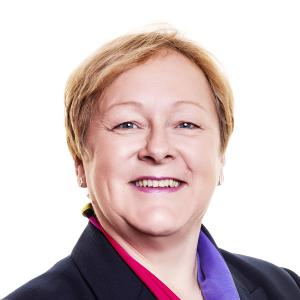 Continue the conversation... Contact Jan Hÿtch
>