BUOYANT DEMAND FROM TENANTS AND STAMP DUTY HOLIDAY MAKE NOW A GREAT TIME TO INVEST
Published 11 September 2020
Two new reports have revealed that demand for properties in the private rental sector, has hit a record high. This is in turn putting pressure on rents, as demand exceeds supply.  For buy-to-let investors, this is good news and combined with a temporary stamp duty discount, that could cut the cost of buying a property by as much as £15,000, it's a good time to enter the market or add to an existing property portfolio. Strike whilst the iron is hot and whilst the stamp duty holiday still applies!
According to ARLA Propertymark, the professional body for lettings agents, July saw the highest number of prospective tenants on record, looking for properties to rent, with the East outperformed only by the East Midlands in England.
"The rental market still continues to grow following the reopening of the housing market in May.  Demand from tenants continues to grow, providing a positive outlook for the future," says ARLA Propertymark president Phil Keddie.
Further market research has revealed that coupled with the increase in demand there has been a rise in rents by as much as 2% in one month.
From what we are seeing in Norfolk, all of this is very credible.  We are now averaging around five applicants for each rental property we market.  The Covid crisis has driven a big part of this buoyant demand, with people finding that they no longer want to live, where they have spent the long weeks of lockdown, either because they want more space, in or outside the home.
We are also seeing considerable demand from people from London and the south-east who are now adapting to working from home for the long-term – which means they are now longer tied to a specific location and can move to their desired home, where their rent buys something bigger and better. 
All of this means good news for landlords who are seeing rising yields which goes a little way to offsetting the various tax raids on their incomes of the past couple of years.
With the stamp duty holiday also available to buy-to-let investors (they still have to pay the three per cent supplement, but they do get the same discount as any other buyer), and with strong demand meaning rising rents and fewer void periods (the ARLA report says the average tenancy length has reached an all-time high of 21 months), it is a great time for investors to enter the market now and to take advantage of the rise in demand from tenants.
Share this story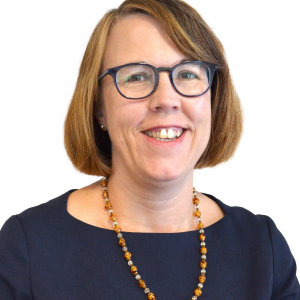 Continue the conversation... Contact Catherine Hunt
>