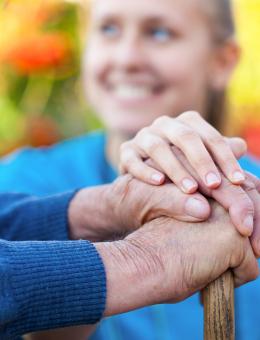 Age UK Norfolk Joint Initiative Launched
Published 26 September 2016
We are delighted to announce a joint scheme with Age UK Norfolk supporting older people in Norfolk who are thinking of moving, downsizing or contemplating moving into a retirement home. The new service is provided by Age UK Norfolk, and Arnolds Keys is supporting the initiative with promotion throughout its branches.
The Housing Options Specialist team at Age UK Norfolk recognise that relocating can be a stressful time, both for the person considering the move, and his or her family.
The new service aims to offer peace of mind and reassurance by taking the hard work and stress out of the move. It can provide the necessary information and advice, plus practical support on areas such as: finding a suitable property, retirement home or care home; arranging visits or virtual tours; advising and assisting with contracts; preparing the house and garden so that the property is in peak condition to be sold, obtaining surveys and arranging for valuations of property and possessions .  The Housing Options Specialist team are also on hand to oversee the move and take care of arrangements for keys and utilities.
Hilary MacDonald, Chief Executive Officer for Age UK Norfolk, said "We are thrilled to be working with Arnolds Keys and delighted that they are supporting this initiative. There is a real need amongst older people and their families for this type of practical support.  Moving house and the preparation involved can be one of the most stressful events that can occur in our lives and many families live at a distance from older relatives causing added stress and anxiety for all concerned. This new service provides specialist care and support and peace of mind for all members of the family. "
Clive Hedges, Residential Partner at Arnolds Keys said, "Being able to put our extensive local knowledge to good use by supporting older people in the community is something that Arnolds Keys believes passionately in. The service that Age UK Norfolk offer is invaluable and the demographics of the areas in which our branches are situated means we are in a prime position to assist with this initiative."
For a free consultation call 0300 500 1217; visit www.ageuknorfolk.org.uk/ for more details or pick up a leaflet from one of the Arnolds Keys branches.
Share this story