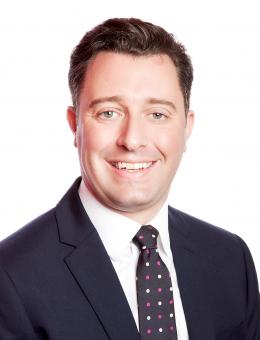 FORMER NAEA PRESIDENT JOINS US
Published 1 March 2017
We are delighted to announced the appointment of 2014/15 National Association of Estate Agents President Martyn Baum as Group Residential Manager, leading the firm's residential sales operation.
An equity partner with multi-disciplinary firm John German LLP in Loughborough, he then set up and became Managing Partner of Hartleys in Ashby de la Zouch.  Most recently he has been Area Sales Manager for Leaders across the Midlands and South.
Arnolds Keys Residential Partner Clive Hedges commented, "Following an impressive career to date, not only as a well-known estate agent in the Midlands and Leicestershire area but also as one of the youngest and most highly regarded Presidents of the NAEA, we are very fortunate to welcome Martyn into our firm."
Martyn Baum added, "'I am delighted to be joining Norfolk's largest independent property services firm. It provides the opportunity to combine my drive and ambition for providing a first class property service with my passion for the beautiful county of Norfolk, where my wife and I already have a holiday home."
Mr Baum was preceded as NAEA President by Arnolds Keys Operations Partner Jan Hÿtch, meaning that the firm will be the only property business in the UK with a brace of NAEA Presidents amongst its number.
Share this story