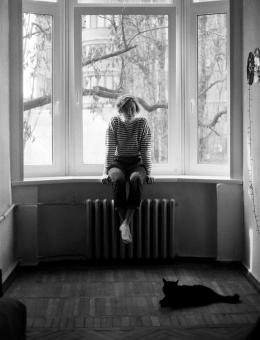 EPC RESPITE IS NOT AN EXCUSE TO KICK THE ENERGY EFFICIENCY CAN DOWN THE ROAD
Published 14 April 2023
Although it has not been officially announced, informed media reports suggest that the plan to enforce a minimum 'C' Energy Performance Certificate (EPC) rating for all new tenancies from April 2025 is going to be pushed back until 2028 – offering landlords a three year breathing space to make the necessary improvements to their properties, writes Phil Cooper.
The move seems to have resulted from fears that many landlords will simply sell up and leave the sector rather than face huge bills to bring their properties up to the higher environmental standard, exacerbating the existing chronic shortage in the private rental market.  But it's certain that the rule will eventually be enforced, so this could be seen as a case of simply kicking the can down the road.
Since April 2020, all rented properties have had to have an EPC rating of 'E' or above.  At the time that move was implemented, it was proposed that this rating would become a 'C' for all new tenancies in 2025, and for all existing tenancies by 2028.  Now it seems that the 2028 date will be the one which applies to all tenancies.
Until now it has largely been legislation which has been driving change.  However, with energy prices soaring in the past 12 months, we are now seeing much more attention paid by prospective tenants to the energy efficiency of the home they plan to rent.
In short, it is no longer just the level of rent which they will take into account when assessing the affordability of a rented home, but very much the cost of heating it as well.
What does this mean for landlords?  Well, it would be prudent for them not to wait another five years to bring forward any improvements to the energy efficiency of their properties, but to tackle the issue sooner rather than later.
Despite the regulatory respite, landlords could find themselves with homes which are increasingly difficult to rent, as tenants become more and more savvy when it comes to the potential energy costs of their homes.
EPC ratings are already a legal part of advertisements for rented properties, and tenants are starting to take a lot more notice of them.  The cost-of-living crisis means that the market has overtaken the legislation.
The message is clear: don't wait for the (now extended) deadline before making improvements.  With the 'cliff edge' no longer imminent, the cost of bringing your property up to an acceptable environmental standard may now not be quite so high; wait until the 2028 deadline and you will once again be in a queue along with everybody else who has left it to the last minute for contractors who will feel able to charge whatever they feel like.
Increasingly, costly to heat homes are going to be more difficult to let, certainly at the kind of rental level that landlords have become used to.  In the end it will highly likely be consumer power that persuades landlords to insulate their homes.
Share this story