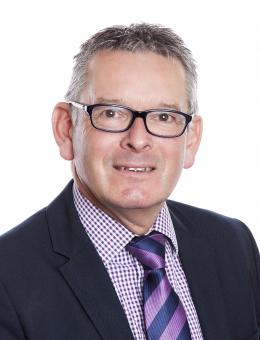 ASPIRING TO SELL
Published 20 May 2016
Nowadays the property market is generally far less seasonal than it once was, writes Clive Hedges. 
If you were an estate agent, you knew that during certain months of the year, such as January and August, you could more or less put your feet up, safe in the knowledge that both buyers and sellers were unlikely to darken your door.
That has all changed, though.  Yes, some months are busier than others, but activity tends to continue throughout the year.  However, there is one section of the market which still comes to life when the sun is shining, and that is at the upper end of things, where buyers are buying into a dream as much as they are purchasing a functional home.
If you are to be successful in selling homes, you need to understand that people buy in two different ways – functionally and emotionally. 
This doesn't just happen in the housing market: think about why you might decide to buy a certain brand of car.  You might decide on purely rational grounds – reliability, mpg, boot space and so on.  Or you might buy in a more aspirational way, guided by such things as brand image.  This is how one company can make Audis, Volkwagens and Skodas, and then charge vastly different amounts for what are essentially identical cars.
Once you have grasped this concept, you will recognize that you need to approach selling an aspirational, upper-end home very differently to the way you might sell a more run-of-the-mill home.  While there is an element of aspiration in all home-buyers, those at the top end have it in spades.  So you need to approach how you sell to them differently.
That is why upper-end homes need good quality professional photography, using a drone to show the scope of the property if necessary.  It's why your particulars – online and printed – need to be top quality, not just demonstrating the bare bones of the property, but also showing the lifestyle the prospective buyer could enjoy in it.
It is also why getting your property ready for sale is so vital at this end of the market.  You are better to be a week later getting the house on the market than rushing and not getting the presentation right.  Hence the big upturn in this market at this time of year, when the sun is out, the lawns can be manicured, and the flowers are out in the garden.
And it is why it is essential to use an agent who understands this end of the market, and how to sell in this aspirational way.  It is important to let the agent accompany the viewings; selling a lifestyle is a specialist skill which involves much more than simply pointing out where the bathroom is.
Jaguar and Mercedes buyers don't want to purchase their car in a filthy back street garage.  These dealers understand how important it is to set the scene and make the upmarket buyer feel special.  The way we sell top-end homes to aspirational buyers is a similarly specialist skill.
Share this story