A MUCH-NEEDED DOSE OF OPTIMISM
Published 21 November 2020
Despite the fact that we are halfway through the second lockdown, we can't visit friends or go out to eat, and infection rates are proving stubbornly difficult to drive down, allow me to bring you a measure of optimism.
Whilst no-one would claim that 2020 has been an easy year, it has brought into focus the things that are good about our society, and it has proven just how resilient we can be if we need to be.  The same national character that gave us the 'Blitz spirit' 80 years ago is again coming to the fore.
And then the last couple of weeks have seen not one but two very positive announcements on vaccines which at last give us a glimpse of light at the end of the tunnel. 
A few months ago we were wondering whether this would go on for one year, two years, five years.  We can now be confident that by this time next year, life will no longer be dominated by Covid.  There will still be some difficult times to endure, but it's easier knowing that there is a way out on the horizon.
The Norfolk property market has demonstrated the same kind of resilience as the county's people, and is in fact performing more strongly than we would expect in the run-up to Christmas. 
And while earlier in the year the 'bounce' may have been caused by a combination of suppressed demand from the first lockdown and a desire to spend what looked like being a lengthy pandemic in a home with more space away from the city, there is evidence that buyers are now thinking more about the long-term, post-Covid future.
And it is this which makes me think that the current healthy state of the market is driven by something more than the desire to get the deal over the line by 31st March to save a few thousand on stamp duty.
As I have pointed out before, this year has seen many buyers looking to relocate from expensive areas in London and the southeast to Norfolk, with working from home meaning they both need more space and no longer need to be so close to the capital.
Many of these people are, of course, Norfolk people who moved away for the sake of their career, and may well have retired back here anyway.  But whoever they are, they are bringing their incomes and the wealth to spend with businesses in the county, who need it more than ever, so we should welcome them.
We can't ignore the fact that the whole country has some tough economic times ahead of it, as we eventually must pay back the costs of dealing with the Covid crisis.  But with an end to the pandemic now realistically in view, and with a buoyant property market often a reliable indicator of a fundamentally strong economy, there are justified reasons for a good dose of optimism – and who doesn't need that right now?
Share this story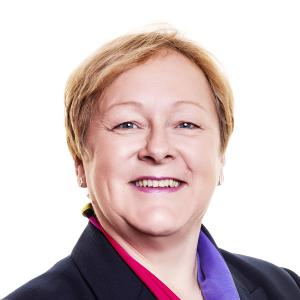 Continue the conversation... Contact Jan Hÿtch
>