WORKING FROM HOME IN A RENTED PROPERTY – ARE YOU COVERED?
Published 13 November 2020
As we once again find ourselves in lockdown, many of us will be working from home – and realistically, it's unlikely that all of us will return to full-time working in the office even once the whole population is vaccinated and life has returned to a post-Covid normal.
This has implications for both tenants and landlords, because many residential letting contracts explicitly prohibit working from home, and in particular running a business from the rented property.  This isn't just some random 'on-a-whim' clause inserted by landlords to exert control; it generally reflects restrictions in the landlord's own insurance policy.
So how do we square all of that with the government's exhortation that we should all be working from home if at all possible?  If a tenant follows that eminently sensible advice, are they in breach of their tenancy agreement and opening themselves up to eviction (although not right now, as the moratorium on evictions has been extended until March)?
This is a legal grey area.  Does a statutory instruction from government trump contract law?  This hasn't been tested, so no-one can answer with any certainty, but it seems unlikely that a judge would rule against a tenant who is using a laptop on the kitchen table of their rented home in order to comply with lockdown restrictions.
It is the nature of working from home which is important here.  If you are carrying out manual tasks such as car maintenance at your home for work purposes, that would be different; and likewise if you were having a steady stream of work-related visitors to the house, which would raise important liability issues.
So what should landlords and tenants do to square this circle?  The answer, as ever, lies in open dialogue, and finding agreement rather than dispute.
For tenants whose contracts forbid them from working from home, the advice is to contact your landlord and explain the situation, especially if the nature of your work is clerical, and the period of working from home is likely to be temporary.
Tenants must also talk to their employers about the insurance situation relating to their home-working.  If, for example, an employer-provided laptop charger bursts into flames and causes extensive damage within the home, who is liable?  The landlord's insurer could argue that their policy doesn't cover events caused by working from home; so the tenant needs to know that their employer's liability insurance will cover them.
Likewise, the landlord needs to enter into dialogue with their own insurers, to check whether temporary working from home during the Covid crisis is going to be covered, or whether they need to consider extending their policies to do so.  Insurers have been uncharacteristically flexible during the Covid crisis, so landlords may be pleasantly surprised at the reception such enquiries receive.
As ever the key is dialogue: don't put your head in the sand and pretend the issue doesn't exist, because it might just rear up and bite you.
Share this story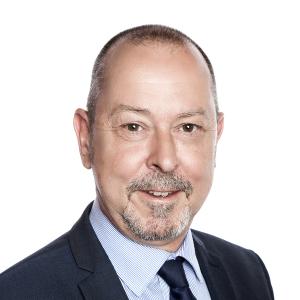 Continue the conversation... Contact Phil Cooper
>