Joe Hall |
MNAEA
Senior Residential Sales Negotiator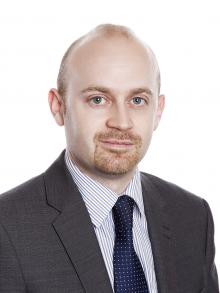 Joined | 2013
Location | Sheringham
Often the first face that visitors to the Sheringham office see, Joe's role includes arranging and accompanying viewings, keeping in contact with vendors, and negotiating the sale as it progresses.
Sheringham born and bred, Joe has always been a people person, with previous roles as Front of  House manager at Cromer Pier and Sales Operations Manager at Sheringham Little Theatre ensuring that he is well-known in the area.
Joe joined Arnolds Keys full time in 2013, but had worked part-time for the firm since 2012, on a project to integrate the Sheringham and Cromer offices onto a new computer system.
Creativity runs deep in his veins, and he enjoys making models and small-scale sculptures, both as a hobby and for occasional local commissions – including figureheads on show in Holkham Hall.  He has been helping his parents design and build their own house for the past 18 months, and his ambition is one day to design and build his own home.