Home truths from the bank of Mum and Dad
Published 20 October 2020
We have been talking about the 'Bank of Mum and Dad' effect on the housing market for a long time now, so it should come as no surprise that research from Legal & General suggests that around half of all first-time buyers under the age of 35 are helped out financially by their parents.
The survey trumpets this as if it is something new; it's not.  The truth is that it is difficult to remember a moment in time when parents didn't give their offspring a leg-up if they could afford it.  The difference is that now their children need it more than ever – and many parents have accumulated greater equity in their own homes than in practically any previous age.
I'm not one to harp on about how the younger generation is feckless and irresponsible when it comes to saving for a home.  There is no doubt that it is tougher now to get on the housing ladder than at any time in living memory.
However, millennials won't help themselves by complaining about the unfairness faced by their generation.  Moaning won't change a thing; they have to deal with it and take whatever steps they can to deal with it.  That may sound harsh, but sometimes the parental generation's most useful contribution can be to tell their children truths they don't necessarily want to hear.
This was brought home to me recently when I heard that a child of a friend of a friend had spent £35,000 on their wedding – and were now bemoaning the fact that they were finding it hard to save for a deposit on a house.  That seems to me a topsy-turvy sense of priorities: surely a marriage is going to benefit more from a stable home than a lavish one-day party?
Lenders nowadays are now much more strict in the criteria they take into account when deciding if a mortgage applicant is going to be able to afford the repayments.  Unlike in my day, they will forensically examine every regular outgoing – which means applicants need to ask themselves some tough questions: do I really need that monthly gym subscription, that expensive top-end mobile phone contract, that TV streaming service?
Prioritising means making sacrifices, and throughout history buying your first home has required sacrifices.  It's no good relying on the Bank of Mum and Dad for the deposit if you can't get a mortgage, or can't afford the monthly repayments.
Lockdown means many are facing reduced income or even redundancy, but for those still earning, it's an opportunity to ramp up the saving, seeing as you can't spend cash on going out or holidays.
I know I'm lucky.  I am of the generation which has benefitted from huge house price increases, and hence have accrued large property wealth.  It's right that my generation is now using that wealth to help the next – but they have to help themselves as well.
Share this story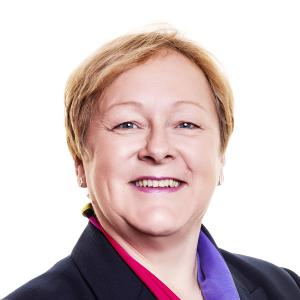 Continue the conversation... Contact Jan Hÿtch
>