40 NEW HOMES TO BE BUILT ON OAK STREET IN NORWICH FOLLOWING £1.5 MILLION LAND DEAL
Published 7 February 2022
Forty new homes are set to be built on the site of an 18th century brewery and maltings in Norwich, after a £1.5 million land deal brokered by Arnolds Keys, whose managing partner says the move could be a 'catalyst for further development' in the area.
The site in Oak Street, which is just under an acre, has been sold to a Norwich-based development company, who will be employing local consultants and contractors to deliver the scheme of 40 units, which includes 12 family houses, two penthouses and 26 one- and two-bedroom flats.
The site, just north of the inner ring road, was originally the base of St Martin's Brewery, along with a residential yard link to the Buck pub, dating back to at least 1783.
Guy Gowing, managing partner at Arnolds Keys, which acted for the vendor (Receivers Sanderson Weatherall), said, "The £1.5 million price achieved for this land shows there is a healthy appetite for residential development land in the city centre.
"I believe this deal could be the catalyst for further development on the River Wensum on the north part of Oak Street.  The south part of the street is now more or less fully developed, and has proven very successful, so continuing northwards along the river is the logical next step."
Daniel Hardy, fixed charge receiver at Sanderson Weatherall in Leeds, said, "I am delighted to have achieved a sale of this site, well above expectations and to recover substantial debt.  We chose Arnolds Keys due to their market presence and the fact that we have successfully worked together before."
Share this story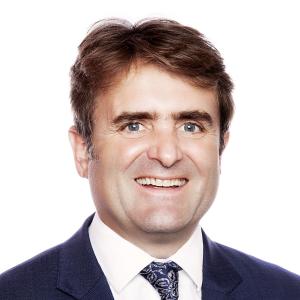 Find out more Contact Guy Gowing
>