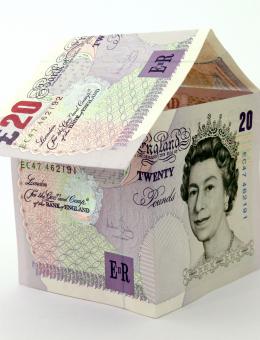 Keeping It Clean
Published 30 June 2017
Mention the term 'Red Tape', and most people's eyes glaze over as they groan about unnecessary bureaucratic hurdles.  No-one likes their freedom to get on with life being hindered by excessive rules, but we should never forget that in many cases these rules are there for a good reason.
Regulations concerning food safety, or health and safety in the workplace, for example, have prevented many of us from suffering food poisoning, or injury at work.  Few would argue with the current focus on fire safety regulations, for example.
One of the pieces of red tape which seems to cause the most inward groaning among estate agency clients are the Anti-Money Laundering Regulations.  Anyone who has tried to open a bank account will know about these – they are all about ensuring that a person is who they say they are, and that the funds that they are investing or otherwise using are not the result of criminal or fraudulent activity.
I'm sure no-one would argue with that, although the small inconvenience involved in complying with these regulations can be a cause of frustration.
For some years now estate agents have been compelled to carry out anti-money laundering checks on vendors of properties.  When you have been in the profession as long as I have, that has often thrown up the slightly odd situation where I have had to officially check the identity of clients I have been doing business with for 40 years.
Curiously, until now we have not had to carry out the same checks on purchasers.  You might justifiably ask why this is the case – we are much more likely to have an ongoing relationship (and hence know the identity of) our vendors than our purchasers.
As from this week, that unbalanced situation has been resolved.  From Monday of this week, estate agents are now obliged to carry out Customer Due Diligence on both buyers and sellers – so if you are making an offer on a property, you will be asked to provide photographic identity (passport or driving licence).
Most customers recognise that this is part of making property transactions safe, and are happy to comply.  A small minority are surprised at the request, and a few assume it is unnecessary bureaucracy on the part of the agent – it is not, we are obliged to carry out these checks.
We all want our property transactions to be clear of any whiff of corruption, fraud or other crime, and if our stringent anti-money laundering regulations ensure that is the case, a little inconvenience is a small price to pay.  We are certainly not doing it for the sale of red tape!
Share this story