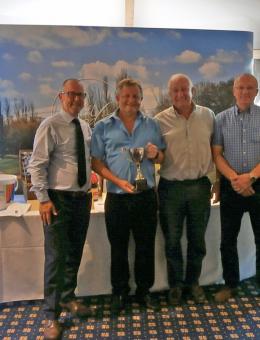 GOLF DAY RAISES £1,500 FOR LOCAL CHARITY
Published 9 June 2017
The sun shone down as teams from businesses across Norfolk helped to raise more than £1,500 for a local charity at a golf day organised by Norfolk property services firm Arnolds Keys.
The event – the fourth year that Arnolds Keys has run it – was raising money for the firm's chosen charity for 2017, Age UK Norfolk.
The team from accountants Price Bailey came out overall winners, improving on their second place in last year's competition.
Phil Cooper, Associate at Arnolds Keys, and Chair of the Charity Committee, said, "We are very grateful to the generosity of those who supported the golf day, and we are delighted to have raised such a sum for Age UK Norfolk"
Share this story