Guy Gowing |
MRICS
Managing Partner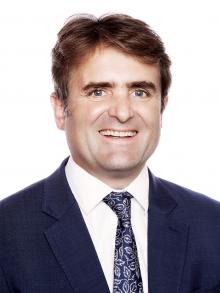 Joined | 1991
Location | Norwich
As Managing Partner, Guy is responsible for the overall strategy and service delivery of Arnolds Keys, overseeing the direction of the firm, ensuring the quality of the service, and leading the team of Partners. He also has ultimate responsibility for the operations of Arnolds Keys' commercial property business, including commercial agency.
He deals with key clients in portfolio management, giving development advice and strategic property counsel, as well as actively negotiating lettings, disposals and acquisitions.
Guy lives in Norfolk with his wife and two teenage step-children. He is a keen hobby farmer, with a small suckler herd of pure bred Hereford beef cattle. Skiing is a big passion, and more recently he has discovered the joys of Alpine walking outside the skiing season. His two Labradors keep him in training for this the rest of the year.
Guy's unfulfilled ambition is to visit giant pandas in their natural habitat.