Harry Downing
Land & Development Commercial Surveyor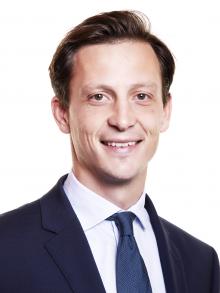 Joined | 2021
Location | Norwich
Harry is a member of the Commercial Property team, where he is actively involved in all residential development instructions, as well as providing support the commercial agency side of the business.
Originally from Norfolk, he studied at Leeds Beckett University.  His most recent role was as a land surveyor with a property firm in Yorkshire, prior to which he worked as a quantity surveyor in Norfolk and in Brisbane, Australia.
Harry likes to keep active, and has played rugby for North Walsham.  He also enjoys skiing and water-skiing, as well as fishing, both off the north Norfolk coast and in Scotland.
His ambition is to run a marathon or complete an Iron Man, although he suggests that the latter might be more wishful thinking!).