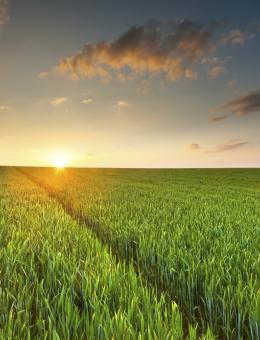 Check your BPS Payments - Advice from our experts
Published 10 April 2017
Agricultural businesses are being urged to check the accuracy of their Basic Payment Scheme payments – after experts at our Agricultural division discovered as many as one in four of the 2016 remittances may have been for the wrong amount.
Following the debacle with the 2015 scheme, which was dogged by IT issues, with claims eventually having to be made on paper, hopes were high that the Rural Payments Agency (RPA) would get it right in 2016.  But Tom Corfield our Agricultural Associate says that every recipient should be checking that they received the correct amount. "2016 was the first year of being able to submit an online claim, and we hoped that this would mean that errors would be significantly reduced, as this method of claiming removes the need for secondary data entry.  Of the 200 or so payments that we have checked so far, around one in four is wrong, with the recipient almost always being underpaid, in some cases by several thousand pounds."
Farm businesses should eventually receive the correct amount if they report the underpayment to the RPA – but they may have to wait some time.  "The RPA's line at the moment is: wait for the claim statement to come out and then come back to us if you disagree.  We are being told that they will 'get around to it as soon as they can', but with many outstanding unresolved issues from the 2015 debacle, there may be a long wait," said Tom.
In most cases the agent is not the main correspondence address for the claimant, and so all paperwork from the RPA, including the remittance advice, will go straight to the claimant.  In these cases the agent does not receive a copy.
"With the deadline for 2017 claims in May rapidly approaching, we are urging all those with a 2016 payment not to assume that the amount they have received is correct," said Tom.  "If in doubt, please contact us and we can check on your behalf."
Share this story