Sector Review: The future of RETAIL
Guy Gowing says that changes in retail have been massively accelerated by the Covid-19-19 crisis.
Many commentators are saying that the retail world has been transformed by Covid-19-19 – but in fact what has mainly happened is that existing trends have been greatly accelerated by the pandemic. 
The growth of online shopping was already well-established before March and was already making changes to the complexion of our High Streets.  Covid-19-19 has probably brought us to a point that we would have reached in five or ten years' time, which is a big step in a short period, but one we would have got to eventually anyway.
Norwich has always been a very strong retail centre and is largely bearing up, albeit with a noticeably lower footfall than normal.  The hit has been in 'comparison retailing' – household items, electrical goods, fashion and so on – where more people have discovered that there is no need to go into a real shop to make such a purchase.
This trend plays into the hands of local, independent retailers who can offer a real service and something more individual and interesting, which consumers know they still have to physically seek out.
The city's malls were already facing big challenges, and Covid-19 has simply exacerbated this.  Castle Quarter's move towards an experiential rather than simple retail offer was starting to pay dividends, although its ability to offer this has been severely compromised by Covid-19 restrictions.  But this will come back in time; the direction of travel is certainly a good one.
Chapelfield on the other hand has found its fate mixed up in that of its parent company Intu, which went into administration in June.  It was a first class shopping centre and a big retail asset for the city.  My best guess is that someone will recognise this, and it will be snapped up by a new investor, which hopefully will be able to work with its retailers to put it back on a firm footing.
One beacon of good news in the retail sphere is local, farm shop and convenience shopping.  During lockdown, people rediscovered their local shops, and with coronavirus still very much with us, are continuing to use them, with many fearful of travelling too far or venturing into a crowded city.  For the same reason, the county's market towns are doing OK.
Investment in retail premises, as with most property investment, should always be something for the mid- to long-term, and so investors should be cautious, but not overly influenced, by the short-term issues caused by Covid-19.  Retail continues to change, and the pace of that change has been accelerated by the virus.  The sector will continue to play an important part in the county's economy and the commercial property world, but as with many other sectors, flexibility will be the key to success.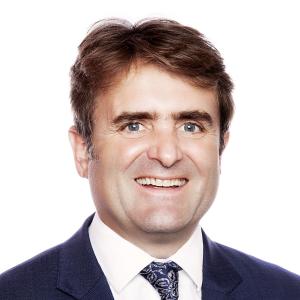 Continue the conversation... Contact Guy Gowing
>