Changing landscapes
In a year when we all thought that economic news would be dominated by Brexit, it is something else entirely which is causing us uncertainty about the future.  The Covid-19 pandemic has been with us for more than six months now, and realistically it will be at least the same amount of time again – probably much longer – before life starts to return to anything like normal.
Actually, it will probably never return to normal, if by normal we mean the world as it was 12 months ago.  The crisis has led to a seismic change in the way we work, and that won't go back.  For commercial property investors this will have a profound impact on investment strategies and property management decisions.
Workplaces have changed for good; shopping habits, which were already changing quickly, have transformed in a very short period.  They say it takes 66 days for a habit to become ingrained; nearly 200 days after the World Health Organisation declared the pandemic, our habits have clearly changed for good.
This will mean a fundamental change in what offices are; it will mean a massive increase in online shopping, coupled with a renewed value placed on very local shops; it will mean a revolution in the way manufacturers work and use their buildings; and it will mean a huge rethink of transport policy.
As with all periods of rapid change, there will be winners and losers.  In commercial property terms, the successful investors will be the ones who have made the effort to understand the changing ways that tenant businesses operate to meet this brave new world head-on.
No business is immune from this, including us at Arnolds Keys.  We have taken a long-hard look at how we deliver our services, and as we returned from lockdown, took the decision to create three 'property hubs' in Norwich, Aylsham and Sheringham, which will become the centre of our City, County and Coastal property services teams respectively. 
These multi-service hubs will enable us to deliver a better, more flexible and responsive service, with a wider range of skills and expertise available to clients from each hub, including valuers, negotiators, surveyors and residential lettings specialists, across residential, commercial and agricultural services.
In addition, each hub will include expertise which is particularly relevant to that part of the county.  So, for example, our Coastal hub in Sheringham is where our Norfolk holiday cottage letting team is based, our County hub in Aylsham is the main office of our specialist agricultural property team, and our commercial team reside in our City hub in Norwich.
We are making a significant investment in technology and IT to enable our staff to work more flexibly, reflecting the fact that as we move forward, staff are more likely to be working out in the community than based full-time in a traditional office.  It is our aim to be much more accessible to our clients, and to focus on where they need us to be.
We are perhaps only at best, half-way through this crisis, and its impact will continue to be felt for many years to come.  But I believe in the resilience of Norfolk, and know that the county will bounce back and embrace the future, whatever that looks like.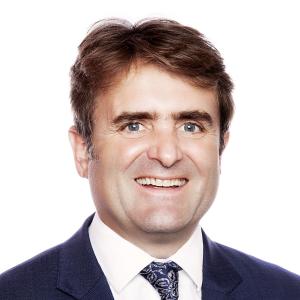 Continue the conversation... Contact Guy Gowing
>